By
Phil
- 3 November 2014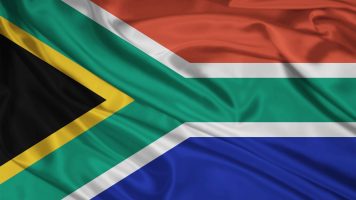 Online gambling could soon be banned in South Africa if a proposal submitted by the Department of Trade and Industry is approved by government.
Discussions have taken place with the National Gambling Policy Council and a draft policy is now expected to be completed and submitted for approval before being released for public comment.
The Department of Trade and Industry Deputy Director-General Zodwa Ntuli and Chief Director MacDonald Netshitenzh believe that the number of gambling options available need to be limited. Zodwa Ntuli said the proposal to a ban was based on the capability of the government to enforce the regulations.
Zodwa Ntuli said: "Part of the proposal is to introduce tighter control over South Africa's ease of access when it comes to gambling, such as eliminating the ability to gamble in shopping malls. Included in the proposal is a method of regulating betting on horse races. To enact most of these plans, the gambling industry would have to be greatly adjusted, especially in how licenses are issued to operators."
Recent studies have shown a high percentage of problem gamblers in the country.
The proposal bans online gambling completely, limits electronic bingo terminals on a national scale and aims to more tightly regulate horse racing and who can operate and take bets from the sport.
Once the draft has been approved by the Cabinet, feedback will then be sought from the public.
The Democratic Alliance completely disagrees with the proposal of a ban with Geordin Hill-Lewis, DA spokesman, saying that with the demand for online gambling in South Africa fairly high, the government needs to provide it in safe way rather than ban it outright.
"I fiercely disagree with that view," he said. "It is completely short-sighted to say that it is better for South Africans not to be allowed to gamble online when there is patently significant demand in the country to do that. It is for government to facilitate that in the safest way possible."