By
Phil
- 22 March 2020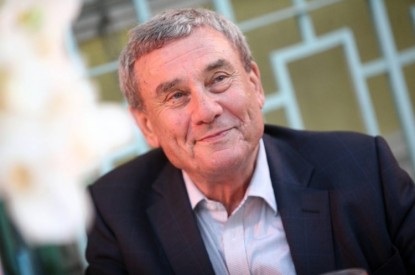 Sol Kerzner, often refereed to as 'the Sun King' for founding South African casino and hotel group Sun International, has died of cancer surrounded by his family at his home in Cape Town.
Having founded the country's two largest hotel groups, Southern Sun and Sun International, Mr. Kerzner went on to create casinos and hotels in the US, Mauritius, The Maldives, The Bahamas, Dubai and other important international destinations.
Mr. Kerzner's most monumental and controversial achievement was the creation of Sun City. Here, in an area north of Johannesburg where there were no roads and no infrastructure, Sol imagined and delivered the most ambitious resort project in all of Africa. Commencing work in 1975, over the next ten years, Mr. Kerzner built four hotels, a man-made lake, two Gary Player golf courses, and an entertainment center with an indoor 6,000-seat arena, which played host to a world-class roster of artists including Queen, Frank Sinatra, Liza Minelli, Shirley Bassey, as well as huge world title fights, and many other spectacular events.
In 1994, Kerzner made his first major acquisition outside Africa — The Paradise Island Resort in The Bahamas. Here, he launched a major re-development and expansion project and transformed this bankrupt property into the extravagant Atlantis Resort, a revolutionary 2,300-room resort that included one of the world's largest man-made marine habitats and the Caribbean's biggest casino. Atlantis, with its coherent theme, story and mythical legend held massive appeal to visitors of all ages. Later expansions at Atlantis of The Cove and The Reef hotels added a further 1,100 rooms.
In 1996, Mr. Kerzner opened the hugely successful Mohegan Sun casino in Uncasvill, Connecticut in the United States and in 2000 opened the second phase of the project including a 1,200-room hotel through a joint venture with the Mohegan Tribe of Connecticut.The property is one of the largest gambling and entertainment complexes in the United States.
Ian Douglas, a friend and employee at Mr. Kerzner's various companies for 20 years said: "Sol was someone who possessed a rare combination of creative genius, uncanny financial acuity and an astonishing energy, which he poured into every business he touched. Nothing he built was ever boring and he never chased the money. He only chased success. He was always trailblazing, always in pursuit of bigger, better, new, different, more exacting and exciting projects around the globe."
Mr. Kerzner proceeded to extend the Atlantis brand globally with the development of Atlantis, The Palm in Dubai. This $1.5bn, 1,500-room destination resort featured the largest aquarium and waterpark in the Middle East, luxury retail outlets, and restaurants featuring internationally renowned celebrity chefs. Opening in late 2008 with the world's largest ever fireworks display, the astonishing opening party achieved international media acclaim and attracted celebrities and visitors from all over the planet.
Mr. Kerzner's impact on the international resort industry cannot be understated. From his modest start in life, his career spanned six decades, establishing well over 80 hotel and casino properties, in more than a dozen countries. His determination, perseverance, and monumental ingenuity have truly transformed the integrated destination resort space, and his impact on the industry can be seen and felt all over the world.