By
Phil
- 19 September 2023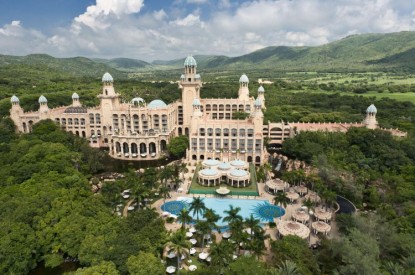 Sun International has delivered another set of 'exceptional results' for the first half of 2023, building on its strong performance achieved in 2022.
Income for the six-month period ended 30 June 2023 was up 11.7 per cent to R5.8bn compared to the prior period. Despite a significant increase in diesel costs and other cost pressures, disciplined cost management contributed to adjusted EBITDA being up by 5.6 per cent to R1.6bn. Adjusted headline earnings improved from R444m to R482m, with adjusted headline earnings per share increasing by 10.1 per cent from 179 cents per share to 197 cents per share for the review period.
Gaming income, which makes up 78 per cent of group income, showed continued sustained growth
with income up 6.6 per cent. Despite the difficult economic climate and increased competition, casino income proved resilient and increased by 3.2 per cent. Sun Slots' operations were impacted by load shedding with income slightly behind the prior comparative period. SunBet generated record income during the review period, up 138.4 per cent on the first half of 2022 and is well on its way to achieving the aggressive growth targets set for this business. Resorts and hotels income achieved exceptional growth, increasing by 26.9 per cent during the review period.
The adjusted EBITDA margin was impacted by an increase in net diesel costs of R60m and the relatively higher growth in income from resorts and hotels which operates at a structurally lower margin than urban casinos. Overall, the adjusted EBITDA margin reduced from 28.7 per cent in 2022 to 27.2 per cent. Excluding the impact of the net diesel costs attributable to load shedding, the group would have achieved a 28.2 per cent adjusted EBITDA margin, broadly in line with the first half of 2022. A renewable energy strategy is being implemented to protect margins and ensure energy security.
The company said: "For urban casinos and resorts and hotels, we have enhanced our disclosure to refer to adjusted EBITDA pre-management fees as this more clearly reflects their contribution to the group. We continue to focus on customer acquisition and retention, customer experience andmargin improvement and have made considerable investments in each of these areas. Certain assets within our urban casino portfolio, which have previously encountered challenges, are currently experiencing significant growth. During the review period, Time Square has shown remarkable progress with a 7.9 per cent increase in adjusted EBITDA to R287m. The addition of the mall at Boardwalk has contributed notably to the successful turnaround of this property."
"During the first half of the year, we continued to focus on driving cost mitigation strategies, including the launch of renewable energy programmes across our properties," it added.

SunBet has continued its strong growth trajectory and is exceeding its five-year targets. Overall, income was up 138.4 per cent for the period. Adjusted EBITDA increased from R14m during the prior comparative period to R90 million in the review period, a 542.9 per cent increase, underscoring the ground-breaking milestones for the business. Active players continued to grow with additional games being offered and the overall player experience being enhanced.
Sun International said: "At the end of the review period, we achieved substantial growth across our key performance indicators against 2022, which included unique active players up 702.8 per cent, first time depositors up 469.2 per cent; and deposits up 216.2 per cent. SunBet offers the group significant and exciting growth potential, with the added advantage of the business model being self-funding and capex light. With this in mind, we continue to invest in people and marketing in order to significantly increase our share of the fast-growing online gaming market. We have made significant improvements regarding first time registrations, customer deposits and withdrawal processes as well as an overhaul of the customer contact centre. Our customers are now able to interact with us seamlessly and we are well positioned operationally for higher volumes of business."
"We continue to leverage the Sun International brand, presence and loyalty offering to attract and
retain players while positioning SunBet to be the most trusted and responsible online gaming
operator in southern Africa. In a highly commoditised online industry, our competitive advantage
lies in our ability to add value to the offering through the wider Sun International stable. We have
increased our market share and are on track to achieve our target of greater than 10% by 2026.
We are on a focused journey to grow our current operating market and launch into new markets,
as the online model is easily portable to new geographies. In this regard, we have made steady
progress in preparing for the launch of operations in Ghana, Zambia and Kenya, which have
attractive long term growth potential. We anticipate that we should be fully operational in these
markets in the first half of 2024."
During the review period, Sun Slots was significantly impacted by load shedding, and income
reduced from R730m to R717m, while adjusted EBITDA reduced from R191m to R166m.
"As noted above, load shedding remains the major contributor which is negatively impacting this business," the company stated. "This has resulted in a decline in game play and footfall at Sun Slots' sites which was the major contributor to the lower-than-expected results during the period. A number of interventions have been deployed to counter the impact of power outages which result in less game time."