By
Phil
- 25 June 2020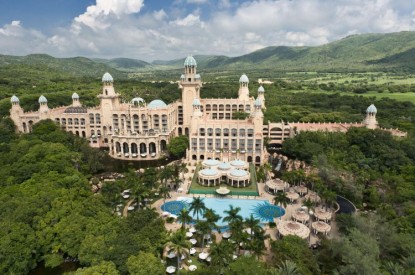 Sun International, the owner of South Africa's Sun City resort, has rejected an offer for a 50.1 per cent stake in its business, from Chilean investment firm Nueva Inversiones Pacifico Sur (IPS), which would have increased its shareholding from 22 per cent.
Sun International's second biggest shareholder, Value Capital Partners (VCP) opposed the bid from IPS' bid saying it wasn't not enough, it said. VCP which owns approximately 20.23 per cent of Sun International's shares said it wasn't interested in selling shares at 'artificially depressed prices.'
VCP CEO Sam Sithole said: "While we are obviously pleased that other investors see the significant value in the business, as we do, we believe this proposed offer significantly undervalues Sun International, particularly when one considers that the price offered should include a control premium. We believe that the majority of the other shareholders of Sun International would be of the same view."
Sun International has been affected by the coronavirus casino closures in South Africa, Chile, Peru, Argentina, Colombia and Panama.
IPS said: "If the partial offer is approved, this interim liquidity support would significantly strengthen Sun International's ability to weather the uncertainty of Covid-19 in its key markets, while protecting shareholder value and preserving jobs."