By
Phil
- 3 October 2013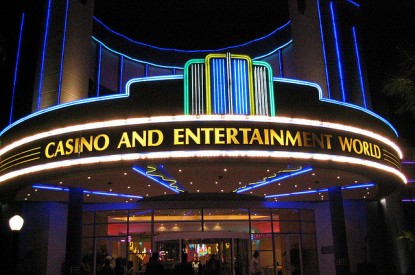 Tsogo Sun wants to invest R1.5bn into expanding its Suncoast Casino entertainment complex on the Durban beachfront with a major extension to the gaming floor, a new retail and restaurant complex, 1,500 additional parking bays, a new entertainment area, additional banqueting facilities and an 'iconic elevated outdoor pool and serviced leisure entertainment deck.'
The operator submitted the plans as an application to the KwaZulu-Natal Gaming and Betting Board asking for an amendment to its licence to increase the foot print of the property.
Tsogo Sun is also applying to increase its gaming machines from 1,450 to 2,350 and its gaming tables from 64 to 80.
Tsogo Sun Chief Executive Marcel von Aulock was hopeful that Sun would get all the necessary approvals from the gaming board by the end of the year.
"We have the financial resources and, once the regulatory approvals are in place, we can begin construction," he explained. "Suncoast is our second-biggest operation after Montecasino in Joburg. We have a major presence on the Durban beachfront, which includes the Garden Court hotels, the Southern Sun Elangeni and Maharani and the Suncoast Casino, which contributes about 20 per cent. Anything we do in this area is important to Tsogo Sun. The city has done a great job of fixing and upgrading the beachfront promenade and this has made it attractive for Tsogo to commit capital to the area, in Suncoast and our hotels. We are working closely with the city to deal with any concerns they may have and achieve the approvals we need. There is a lot that has to be evaluated in a project like this, and they have been very supportive."
Tsogo Sun is currently investing R220m on the redevelopment of the Elangeni and Maharani hotel complex , close to Suncoast.
Mr. von Aulock said: "We have agreed with the council to let it run its course through the legal system and keep it separate from the application process relating to the larger new development. The dispute relates to an application to convert one of the restaurants to a gaming area, as we need more space. Importantly, we are still proceeding with the larger redevelopment application regardless of the outcome of this dispute."