By
Phil
- 20 August 2021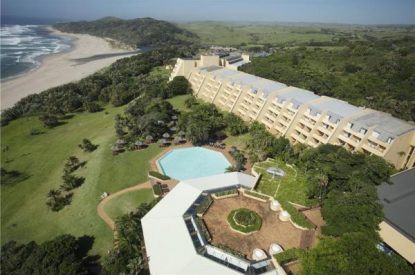 Having just reopened after being closed by COVID, Wild Coast Sun, the sea-view jewel in Sun International's crown, minted 24 new winners during June. This is in addition to the 43 people who were made richer by trying their luck at the casino in April and May.
In June, the winners scored on games such as 5 Treasures, Pompeii, and Sunstriker. A grand total of R1.7m was paid out during June, before the casino had to close in compliance with adjusted level four regulations.
April and May saw winnings of R4.7m being won by customers playing games such as Geisha, Pompeii, and Sunstriker. Geisha paid out three times in April, and twice in May, while Pompeii was the luck machine in May, paying out five times. The largest pay out during April was a winning R300,000 on Sunstriker, while Queen of the Nile paid out R266,740 in May. During June, the biggest pay out was for R294,400 on Pompeii, while five other machines paid out amounts between R100,000 and R200,000. This brings the total amount paid out in the second quarter of the year to R6.4m.
General Manager Peter Tshidi said: "Although we had to close during the adjusted level four, in accordance with South Africa's regulations, we are open for business now and look forward to inviting our gamers back to try their luck at the slots."
The Wild Coast Sun reopened its doors after being closed for almost a month. Sun International was forced to close the casino because of the adjusted level 4 lockdown restrictions during the third wave of Covid-19.
Mr. Tshidi added: "It would be an understatement to say we're excited to be open again. We appreciate the tough decisions government has had to make, but our management and staff are extremely grateful to be trading again. Of course, our strict Covid-19 protocols will firmly remain in place, but we can assure visitors that this will not impact their experience. Our guests can expect excellent service with a smile, but that smile is especially broad today."