By
Phil
- 8 August 2022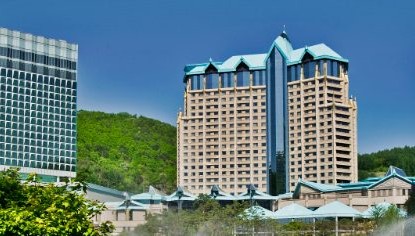 Korea's Board of Audit and Inspection (BAI) wants to limit customers at Kangwon Land to a maximum number of visits to the casino to 100 each year down from the current 148 days.
The board said: "The effectiveness of measures to prevent gambling addiction, such as the access restriction system, are insufficient. The National Assembly has requested Kangwon Land reduce the number of days of casino users to less than 100 days a year to prevent the occurrence of high-risk customers who enter the casino excessively."
Despite reducing playing days by 32 per cent, analysts at JP Morgan don't think it will change the casino's profitability much.
DS Kim and Livy Lyu said: "First, this isn't really new news. BAI had, back in 2016, asked Kangwon Land to limit a player's annual visits to 100 days. This is why Kangwon Land had imposed the current scheme from 2017 via a monthly visit cap, although a loophole allows a player to visit up to 148 days in a year. Second, those visiting Kangwon Land more than 100 days a year accounted for only about 0.3 per cent of total players even before COVID. Third, this was merely a reiteration from BAI's regular audit; hence it may not signal the overall direction of the government's policy, in our view. In short, we view this headline as largely a non-event."