By
Phil
- 30 July 2018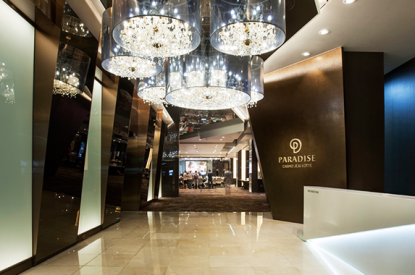 Lotte Tour Development, a South Korean tourism and transport company, is buying Paradise Group's Paradise Casino Jeju Lotte, located in Hotel Lotte Jeju on the island of Jeju, for US$38.8m.
Union Gaming analyst Grant Govertsen believes the deal will eventually see Lotte Tour transfer the license from Paradise Jeju Lotte Casino to its US$600m Jeju Dream Tower project, mirroring the move of Landing International when it bought Jeju Hyatt in 2017, only to transfer the licence to Jeju Shinhwa World..
Mr. Govertson said: "Landing eventually transferred its license to Jeju Shinhwa World. We expect LTDC to do the same and ultimately transfer this license to Dream Tower when it opens in late 2019."
A Lotte spokesman said: "The acquisition of Paradise Jeju Lotte Casino is a result of Lotte Tour's plans to enter the casino business. This purchase is ideal for Lotte Tour to enter into the casino business as it comes with operational know-how from Paradise group, including skilled casino talents such as casino dealers, and its casino operation IT systems."
The company is already building the island's tallest building, Jeju Dream Tower Integrated Resort, which will open next year with a development cost US$600m. It will include a 100,000 square feet casino offering 190 gaming tables and 420 slot machines.
Kim Ki-Byung, Chairman of Lotte Tour, said: "Jeju Dream Tower Integrated Resort is currently constructed up to 19th floor. When this integrated resort opens by October of next year, 3,100 new jobs will be created."
Paradise Group now only has four casinos; Paradise City in Incheon, Paradise Walkerhill in Seoul, Paradise Casino Busan and Paradise Casino Jeju Grand.