By
Phil
- 21 March 2019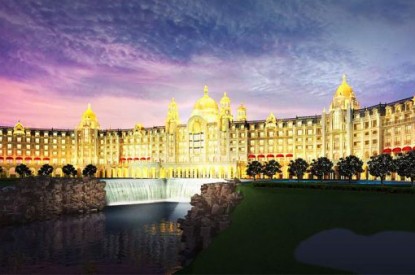 New Silkroad Culturaltainment has confirmed its Macrolink Glorious Hill subsidiary has received approval from the Governor of Jeju Province for its Glorious Hill casino set for the island.
Being located at the heart of the Jeji Island, South Korea, the project is well surrounded by beautiful landscapes under the foot of Mount Hallasan adjacent to one of the top world-class golf courses. It will include five-star hotels, commercial and residential real estates, duty free shopping centre, entertainment complex, healthcare facilities, theme park, golf course, and more.
Ng Kwong Chue, Paul, Executive Director of New Silkroad, said: "The management is excited to acknowledge the formal development approval for the Glorious Hill Project from the Governor of Jeju Province. Securing the development approval is one of the milestones achieved in our Korea operation. New Silkroad is dedicated to bring the Project into a state-of-the-art integrated resort that look up to the highest international standard. Upon completion, the project is expected to become a new focal point of tourism in South Korea. Going forward, in adhering to the principle of 'creating value for shareholders', New Silkroad will pursue innovation and build on our past achievements to deliver sustainable and promising returns to our shareholders."
The company already operates the MegaLuck casino in the Jeju KAL Hotel.
New Silk Road said: "Conveniently next to the land of the Glorious Hill Project is the No. 95 highway which leads directly to Jeju Island Airport and the city's downtown area, the site for development is adjacent to the Blackstone Golf Resort. The project will comprise five-star hotels with around 1,000 guest rooms and a range of facilities suitable for local and international conferences, exhibitions and cultural tourism activities. In addition, there will be villas and condominium together with entertainment and recreational facilities, such as healthcare facilities, commercial complexes, shopping centres, hydrotherapy spa and golf course. The Glorious Hill Project will be developed into one of the largest comprehensive integrated resort complexes in South Korea."