By
Phil
- 18 February 2019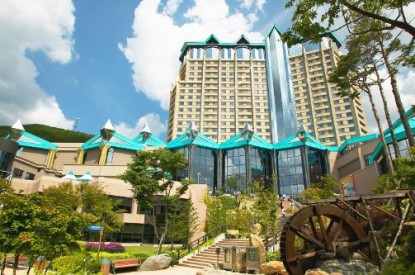 The South Korean government has been successful in its attempt to curb revenue growth at Kangwon Land, the only casino in South Korea that is allowed to take bets from locals, which saw its fourth quarter profit drop by 75.8 per cent year-on-year.
Kangwon Land was told by the government to reduce the number of hours it is open over the last year and has also had to reduce its number of mass tables from 180 to 160.
As a result revenues in the quarter fell from $69.43m in 2017 to $16.9m in 2018. Operating income fell 31.1 per cent year-on-year. Mass table revenue dropped 8.8 per cent to $137.56m with slot revenue falling by 7.3 per cent to $116.65m. Visitation to the casino also fell by 12.8 per cent to 680,737.
GGR for the whole year came in at $1.25bn representing a fall of 8.3 per cent. Kangwon Land wasn't the only Korean casino entity to suffer a loss though with Grand Korea Leisure, who operates the 7Luck brand, reporting a 51.8 fall in profits to $6.1m in the fourth quarter. Its GGR over the quarter dropped by 15.7 per cent from 2017's fourth quarter results.
Rival operator Paradise Co. bucked the trend with a 15.7 increase in GGR from 2017 with slots up 16.9 per cent.