By
Phil
- 8 September 2014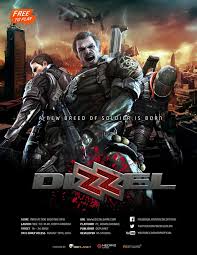 Gamblit Gaming, a leading technology provider for real money gaming in mobile games, has signed a partnership with NS Studio, a top South Korean PC/mobile game developer that creates fun technology experiences.
Together, they will launch "Epic Slots," a new mobile puzzle game that incorporates dragons with a slot machine mechanic. The new iOS game will be unveiled at the Global Gaming Expo in Las Vegas.
"We're thrilled to announce our partnership with NS Studio," said Eric Meyerhofer, CEO, Gamblit Gaming. "We pride ourselves in being innovators in the gaming space and look for the same in our partners. After many months of development, we're excited to offer a first look at our initial game slate at G2E."
NS Studio is an enthusiastic game developer with a strong desire to make interesting, long lasting games. Founded in 2011, NS Studio targets a global market, developing cutting-edge PC, online and mobile titles. "Epic Slots" will be the first game developed on Gamblit Gaming's proprietary new platform.
"We are very excited to work with Gamblit Gaming," said Sangkyu Youn, CEO, NS Studio. "Epic Slots will be filled with charming aspects that will appeal to all gamers, from casual to hardcore audiences."
Gamblit Gaming's platform gives game developers access to real money gaming capabilities to enhance mobile games, tap into the lucrative online gaming and land-based casino markets and attract the high income consumer. Developers can integrate a single SDK into their existing mobile games or design new, original real money games with Gamblit Gaming's development kit. Gamblit Gaming provides all of the technology, operations, account management, security, gambling licenses, regulations and compliance elements needed. The company also helps casino operators deliver a new entertainment experience to not only attract new players, but retain existing players. Through Gamblit Gaming, casino operators can compete on innovation while driving growth and revenue.
NS Studio is composed of young and enthusiastic South Korean game developers producing PC and Mobile games. NS Studio was founded as an in-house studio inside NEOWIZ GAMES and it became independent in 2013. Online FPS 'Black Squad' and 'Dizzel' are its core titles and they are to be serviced in several regions.