By
James
- 19 January 2023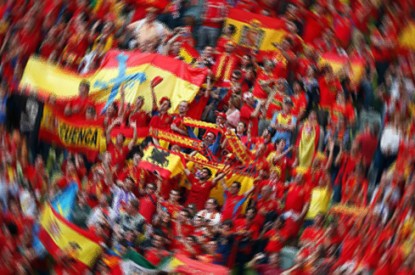 Online gaming and sports betting operators in Spain invested more than US$46 million in advertising during the third quarter of 2022. This was 35% more when compared to the previous quarter and 18% more than the amount spent in the same period last year.
The data was reported as part of the financial report for the third quarter of 2022 for the online sector in Spain, prepared by the General Directorate for the Regulation of Gambling (DGOJ ) and released at the beginning of this year.
According to sources in the sector, to which the Spanish media El País had access , "it is not by chance" that this increase had occurred in the midst of a drop in the registration of new players , which industry insiders say is a result of the decree on the advertising of online gaming.
Restrictions were pushed forward by the head of the Ministry of Consumption Alberto Garzón in November 2021. The decree limited gambling advertising to the hours between 1 and 5 in the morning —both on television and on the radio and digital platforms—, and prohibited the sponsorship of sports betting in sports.
The report for the third quarter of 2022 revealed that the creation of new accounts in the period fell to 109,312, its lowest level since 2015 and around 20% less than in the same period of 2021.
As reported by the Spanish media, online operators are increasing advertising in the windows where they are allowed to advertise and increasing their presence via digital platforms.
Despite the fall in new players it should be noted that the third quarter report for 2022 also reported that Gross Gaming Revenue (GGR) for that period was EUR 240.83 million, about US$ 257.31 million. That amount reflects an increase of 18.08% compared to the previous quarter and 31.29% compared to the same quarter of 2021.