By
Phil
- 12 July 2018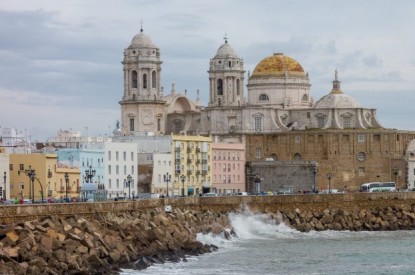 The Triple Five Group a real estate company based in Edmonton, Alberta, Canada, which specialises in shopping malls, entertainment complexes, and hotels is looking at developing a leisure and entertainment project, which would require an investment of up to €3,400m.
According to a report in Spanish business and finance newspaper Cinco Días, the company initially intended to develop the project in the town of Castilblanco, in the region of La Siberia Extremadura. The group however has now set its sights on the Costa del Sol and Cádiz to build a new EuroVegas.
"We are looking for locations in Spain," Paul Watson, Head of Triple Five in Europe told Cinco Días. "We are looking at investment opportunities in Europe and Spain," he said using the current project of American Dream Miami, a shopping and entertainment complex, which will be the largest shopping centre in the US, as an example of the planned investment. "The cost is approximately US$4,000m (€3,400m). I hope our investment in Spain in this sector can be similar," he said.
According to local press, Costa del Sol has the advantage of the Málaga Airport the fourth busiest airport in Spain and the main international airport serving the Costa del Sol. It is also served by the A-7 and the AP-7 highways, which connect the entire Mediterranean coast and the Andalusia coast as well. In addition, there are more than a million people living in Malaga and along the coast with more than 12 million tourists a year visiting the area. In the case of the province of Cádiz, although it is a less consolidated international destination than the Costa del Sol, the reasons are similar, in this case with the airports of Jerez and Gibraltar as the point of arrival. The project could also include other activities such as a theme park, golf, water activities, a shopping centre, restaurants and a large-scale hotel.
Triple Five Worldwide Group of Companies has developed, owns and manages the world's first, second and third largest tourism, retail and entertainment complexes of its kind; West Edmonton Mall in Canada, Mall of America in the United States and American Dream in Metropolitan New York. These three projects attract over 112 million visitors per year.
Related Stories