By
Phil
- 3 December 2013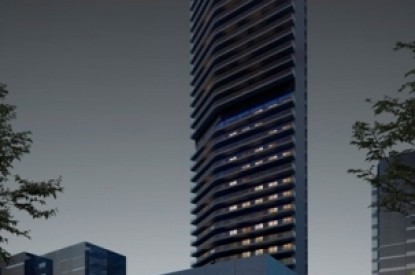 The Spanish holiday resort of Benidorm will welcome its first casino in July next year following the start of construction work on a hotel, casino and shopping centre on Mediterranean Avenue in the high-rise district of Rincon de Loix.
Casino Mediterranean officially announced the start of construction work for its new gaming and entertainment property with a stone laying event attended by the Mayor of Benidorm, Agustín Navarro, the first Deputy Mayor and Councillor for Tourism, Gema Amor, the President of Casino Mediterráneo Alamo  Barajas and its CEO Jesus Antonio Barajas.
Its owner Acrismatic Group has operated Casino Mediterráneo Alicante since 2009 and Casino Mediterráneo Orihuela Costa is located at Zenia Boulevard, the largest shopping centre in the province of Alicante, since March 2013.
The latest casino in its portfolio will cost €1.8m and will cover an area of ​​3,600 m. sq. in an urban complex that its developer Convalesa will build on Mediterranean Avenue in the bustling Rincon de Loix part of the resort. It will consist of three-story parking, a hotel and a shopping center attached to the building in which the casino will be located.
During his speech, Alamo Barajas said the project came at a time when there were signs of economic recovery in the province of Alicante that would help make the casino more viable. In addition, he noted that Benidorm had always been somewhere where the group had hoped to operate.
The Mayor welcomed the 70 jobs the construction work would bring and described the casino, hotel and commercial as the 'icing on the cake' for the Rincon de Loix area.
The ground floor of the casino will house most of the gambling activity including slot machines, table games, a poker room and sports betting while the first floor will be used for poker tournaments. The property will also boast a space for culture through its Multi-purpose Room to be located on the second floor along with a terrace of 300 m. sq.  As for the facade, the Benidorm casino will follow a similar aesthetic to that used for Casino Mediterranean Orihuela with its corporate blue and gold palm tree.