By
Phil
- 12 November 2015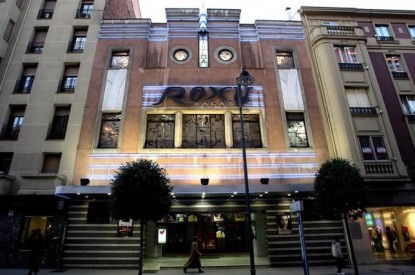 Casino de Castilla y Leon has finally been given the green light from Valladolid City Council to transfer its licence and open a new casino in the building of the former Roxy cinema in Calle Maria de Molina in the centre of Valladolid.
The Mayor of Valladolid, Oscar Puente, has given his own seal of approval for the facility, which will be called Casino Roxy and is expected to open to the public within six weeks. The casino's owners believe the venue, which will be housed over three floors, will attract around 500 people a day. It will employ a workforce of about 100 people to serve customers, including 57 specialist dealers, pit bosses and supervisors. The transformation of the property will protect the facade of the building, which dates back to 1936.
As well as 40 slots, tables and a dedicated poker room, Casino Roxy will boast a large cafeteria, a cocktail bar and a restaurant with capacity for 35 people.
The old venue, Palacio de los Condes de Gamazo in Boecillo, will focus on the restaurant business.