By
Phil
- 20 April 2016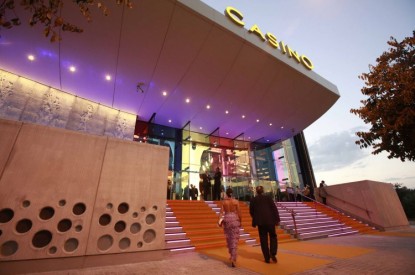 Catalan-based operator Cirsa has reported operating income in 2015 €1,853m, up 16.5 per cent, with profits of €380m, 15.8 per cent more than the previous year.
The year brought the number of consecutive quarters of growth to 38 for the company, which now runs 133 casinos with more than 40,000 slots, 71 bingo halls and 162 slot halls with 3,125 VLTs.
The group which recently bought the largest casino in the resort city of Agadir in Morocco, highlighted performance in Colombia, Argentina and Panama, as well as acquisitions in Costa Rica, Santo Domingo and Morocco, as the reasons behind its growth. It also pointed to 'significant growth' in Spain, both in terms of attendance and spend per head.
Joaquim Agut, Group Managing Director, said: "Once again, our commitment and excellence in the execution of our strategy by all employees in the group, has allowed us to continue with the sustained growth which has now reached 38 consecutive quarters of growth."
The group diversified its activity in Latin America with the entrance in Costa Rica, reaching an agreement following the acquisition of seven Thunderbird Resorts with more than 1,200 slot machines.
The slots division in Spain has reached 600 machines in operation with the company's market share exceeding 50 per cent whilst its Sportium sports betting brand, remains the market leader with over 1,500 outlets.
The company stated: "The good performance in Colombia, Argentina and Panama has been complemented by the acquisitions in Costa Rica, seven casinos, Santo Domingo, two casinos and a first casino in Morocco, in the important city of Agadir. All this further enhances diversification profile of the group. The Slots Division in Spain has experienced a positive change in terms of income, the result of a slight recovery in the market and the implementation of efficiency programs."