By
Phil
- 23 July 2018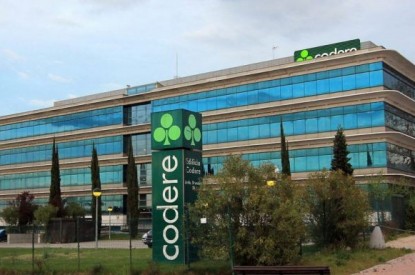 Spanish multinational Codere, has concluded a strategic agreement with Grupo Henares to create BetSlotS, a society that brings together eleven gaming halls in Madrid. Thanks to the new alliance, both groups will significantly reinforce their presence in the area. BetSlotS will count on the efficient management of gaming halls from Grupo Henares as well as the experience and the support of Spanish gaming giant Codere.
Grupo Henares is a significant player in the Community of Madrid, both in the area of the running of gaming halls and sports betting shops, as well as the operation of recreational machines in catering establishments. According to a press release, the company's experience and its strength in the local gaming sector will make it a trusted partner establishing a long-term collaboration when it comes to the deployment of gaming halls between both companies in Madrid.
"BetSlotS is born from the union of these two companies and unites, on the one hand, the great experience of Grupo Henares in the efficient management of gaming halls and, on the other, the experience and backing that a large multinational like Codere offers to its partners, nurturing gaming halls to a new public that adds additional income, with the most modern technology and customer insight, adapting its offer to the demands of an increasingly demanding market," Codere said in a statement.
Codere was founded in 1980 by the Martínez Sampedro family, a group running recreational establishments and the Franco brothers, owners of Recreativos Franco, one of the largest slot machine manufacturers in Spain. Codere began as an AWP machine operator. Focused initially in Madrid, by 1982 CODERE directly or indirectly managed over 3,000 Type B AWP machines. Today it is one of the world's leading gaming companies.
Codere's estate of gaming machines increased by 2.4 per cent to 56,571 machines, up from the 55,263 in the fourth quarter of 2017 with Spain's machine total seeing a 5.1 per cent increase and Mexico's a 4.4 per cent increase. During the period, Codere operated 148 gambling halls, an increase of four whilst its sports betting positions increased 46.6 per cent to 6,227.
However, in May the company revealed that profits had slumped dramatically in the first quarter of 2018 with profit down to €800,000 from €2.7m last year. The 70 per cent decline was blamed on currency exchange rates in Latin America, and the drop in value of the US dollar versus the euro. The operator generated revenues of €383.3m, down 5.4 per cent although the company's domestic market of Spain increased its turnover by 17.3 per cent to €51.3m, due to improvements in sports betting and online gaming.