By
Phil
- 22 June 2021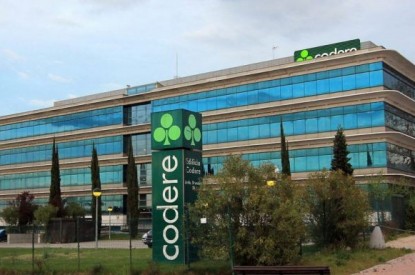 Codere Online Luxembourg, Servicios de Juego Online and their consolidated subsidiaries and Codere Newco have entered into a definitive business combination agreement with DD3, a publicly-traded special purpose acquisition company, that will result in Codere Online becoming a public company.
Codere Online will continue to be led by the Company's Managing Director Moshe Edree and its highly experienced management team. Martin Werner, Founding Partner of DD3 Capital Partners, is expected to join the Codere Online Board of Directors.
Codere said the deal presented a 'strong market opportunity supported by favorable demographic trends in Latin America' where there is 'very low existing market penetration with increasing adoption of smartphones, e-commerce and internet connectivity position the region for tremendous near, medium and long term growth.'
It believes it will have a 'significant competitive advantage through Codere Online's indirect parent company Codere Group, which has a leading retail footprint encompassing approximately 10,800 venues throughout Latin America, Spain and Italy (approximately 6,600 operating as of December 31, 2020 as a result of COVID-19 temporary closings) as well as a registered retail database of over 3 million registered players.'
The company said: "With a strong presence in Spain, Mexico, Colombia and Panama and its plan to start operating in the City of Buenos Aires (Argentina) in late 2021, Codere is a leading online gaming operator in Latin America, a region expected to represent the next wave of strategic focus and growth for the global gaming industry. Codere Online and its management team have consistently demonstrated the ability to run successful online gaming operations and seek to apply this proven strategy and business model throughout the Latin American markets to drive profitability and positive operating cash flow."
Moshe Edree, Managing Director of Codere Online, added: "We are thrilled to partner with DD3. This deal brings together the renowned Codere brand and our deep expertise in growing online gaming businesses with a world-class sponsor like DD3 that has a proven track record of building businesses through a team of seasoned investors. By going public and with the new capitalization, we will be in a superb position to leverage our online business in our core countries of Spain, Italy, Mexico, Colombia and Panama, as well as the City of Buenos Aires, where we expect to start operating in late 2021, to fuel our further expansion in other high-growth Latin American markets."
Martin Werner, Founding Partner of DD3 Capital Partners said: "We are excited to partner with Moshe and his team to bring Codere Online to the public markets. The omni-channel presence of Codere paired with the expansive addressable market and limited competition from global gaming operators gives Codere Online a unique advantage in their expansion across Latin America."
"We are proud of this deal, which will provide our online team with the financial resources needed to grow Codere Online and take it to a new, higher level. It is a good signal of the value we have been able to create in the last three years, and the solid team and business platform achieved through Moshe´s leadership," said Vicente Di Loreto, CEO of Codere Group.
The business combination values the combined company at an estimated pro forma enterprise value of approximately $350m, or 2.3x Codere Online's estimated 2022 revenue of approximately $150m, and an implied equity market capitalization of approximately $500m. Codere Online expects to have up to an approximately $145m cash position to be used to fund marketing expenditures, technology platform improvements and expansion into new high-growth Latin American markets, assuming no redemptions by DD3's shareholders.