By
Phil
- 11 October 2019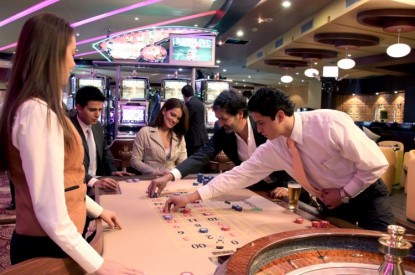 After Spanish company Codere, reported "inconsistencies" in the latest results for its Latin American subsidiaries, the value of the firm's shares fell more than four per cent on the Madrid Stock Exchange.
The company closed the trading day on Tuesday with a fall of 4.1 per cent at a price of €3.14 per share, meaning the fifth consecutive day in decline adding up to accumulated loss of 13.3 per cent since October 1 when it closed at €3.57 per share.
The stock market decline happened after Codere communicated to the National Securities Market Commission (CNMV) that it had detected inconsistencies in the accounts of its Latin American subsidiaries in 2019.
"The preliminary analysis of these inconsistencies estimates the maximum impact in the area of 13/18 million Euros on the results published in June 2019 and would reduce our expectation of Ebitda (gross operating profit) adjusted for the entire year by approximately 20 million Euros," said the company.
Codere stressed that preliminary investigations have not yet detected an additional impact on the liquidity situation of the company, nor "inappropriate cash outflows," so in their opinion, it is "an isolated incident that only affects the results of these subsidiaries this year."
For this reason, the board of directors have commissioned an external advisor to prepare an analysis to identify "any relevant aspect" related to inconsistencies and to ensure transparency in compliance with the best accounting practices.
The inconsistencies were reported on Monday and the company said it would take immediate action on the issue to "ensure that they do not occur again," the company said. "The company's management team remains fully committed to the group's objectives and is already working on an action plan to mitigate the impact of this situation on the results of the year."
In August Codere reported an adjusted gross operating profit (EBITDA) of €70.3m in the second quarter of the current year, representing an increase of 8.2 per cent compared to the €65m which it earned in the same quarter in 2018. According to data communicated to the National Securities Market Commission (CNMV), the company managed to compensate in the second quarter of the year for the lower contribution of its business in Argentina. All the same Codere's results have been impacted by the recent devaluation of the peso as Argentina's economic crisis deepens.
As a result the company reported an adjusted EBITDA of €17.3m in Argentina in the second quarter, representing a 29 per cent decrease compared to the same period in the previous year. However Codere stressed that the increase in overall adjusted gross operating profit in the second quarter is due to the "solid performance" recorded in Mexico, Spain, Colombia and Uruguay, despite the 29 per cent decline the company experienced in the Argentine market.