By
Phil
- 28 February 2019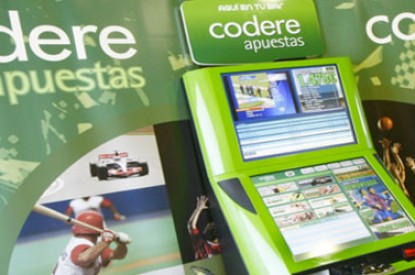 Codere reported losses of €40.4m in 2018 compared to 2017's profits of €2.8m registered in 2017, the company reported Wednesday to the Spanish National Securities Market (CNMV).
Operating revenues fell 9.9 per cent last year to €1,476m, which the company attributed to lower yields in markets such as Argentina and Mexico, while operating expenses (excluding depreciation and amortisation) decreased by 12.5 per cent to €1,193m.
Gross operating profit (EBITDA) fell 7.7 per cent to €227.9m, according to Codere. Operating profit fell by just over €34m, down 26 per cent to €96.9m.
However the company saw positive results over the last quarter and is continuing on its path to growth it said in a statement. According to a company press release Codere reported a net profit of €15m in the last quarter of 2018, reducing the company's net loss to €40m in the year.
According to the statement operating income, "without taking into account the effect of the currency devaluations had increased 9 per cent, to €1,791m. This is also reflected in the adjusted gross operating profit (EBITDA), which reached €283m, with an annual increase of 3 per cent."
According to Codere CEO Vicente Di Loreto: "Thanks to the improvements introduced at the operational level, we have been able to sustain the adjusted EBITDA level and improve our margins, despite the difficulties faced. This is the result of our transformation program and the new culture we are promoting in the company, which will allow us to strengthen our growth path."
In contrast to falling revenues due to currency devaluations in Latin America, revenues in Europe grew by six per cent, to €557m.
The Spanish and Mexican markets had seen especially positive developments for Codere. In Spain, operating income increased by 17 per cent to €220m, while adjusted gross profit rose by five per cent to €26m. In the case of Mexico, the adjusted gross profit rose 14 per cent to €106m for the year as a whole, and in addition the company renewed its main gambling licenses for 15 years in 2018 and opened four new rooms.
Meanwhile, investments amounted to €163m for the year, an increase of eight per cent, of which €39m went to the acquisition of machines in Mexico and Panama. Codere's installed machine base grew by one per cent to 57,130 in 2018, with significant increases of slots in Mexico (12 per cent) and in Spain (9 per cent). The number of gambling halls remained stable at 148 while the number of sports betting venues increased from 325 to 602.