By
William
- 17 February 2022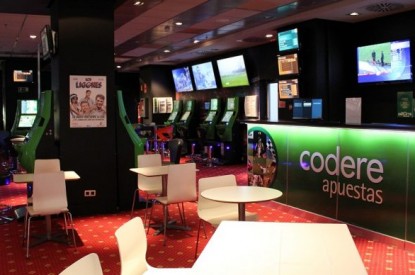 Codere is rolling out OKTO's fully cashless mobile-first payments solution across its network of gaming halls and sports betting shops.
The OKTO.WALLET payment app and platform will initially be deployed in gaming machines across Codere's arcades network throughout the Spanish gaming market.
The full scope of the partnership will enable Codere users to deposit and withdraw in real-time from any Codere gaming and betting touchpoint, retail or digital.
Nacho Frade, OKTO's Country Manager for Spain, believes the partnership agreement sends out a clear and powerful message to the market: "Codere is a premier player in the gaming entertainment space with over four decades of experience, recognised as an industry 'trendsetter'.
"Our partnership with the organisation is a testament to the status of the OKTO brand and the effectiveness of the award-winning technology that lies behind it. OKTO, which is leading the cashless revolution and driving the digital transformation across European gaming, leisure and entertainment sectors, meets Codere users' demand for a smooth, seamless, digitalised journey.
"Alongside, OKTO will play a big role in delivering a safer gambling experience, incorporating all important social responsibility features, and giving players the power in their hands.
"Venues are also able to use the app's various responsible gaming tools – all features that are valued by regulators. Furthermore, reducing the levels of cash in a business not only reduces operational overheads but also mitigates against the threat posed by fraud and theft."
Emilio Miranda, Director of Operations at Codere Spain, added: "For Codere, technology is always an enabler for growth. As we are now competing in an increasingly digitalised environment, our partnership with OKTO is well-timed, enabling us to step into the digital, robust cashless era, expanding our offering."