By
Phil
- 30 October 2020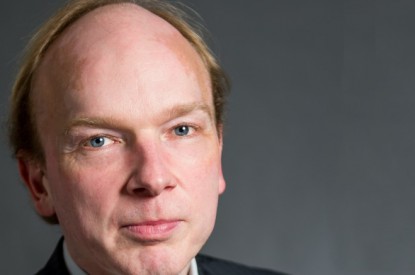 Spain's Ministry of Consumer Affairs is shortly expected to introduce new restrictions on gambling advertising, leading to a near complete ban on advertising.
Under the restrictions, gambling advertising would be allowed only at night between 1.00-5.00 am and there would be a total ban on gambling sponsorship of sports jerseys, kits and stadiums. But the biggest gambling companies and advertisers, the country's state-run lottery companies, ONCE and SELAE, will be exempted from the measures.
EGBA considers the decision to grant the state-run lotteries an exemption from the restrictions to be discriminatory towards private companies and, by allowing the state-run lotteries advertising privileges, could potentially be in conflict with EU state aid rules.
State-run lotteries account for 65% of Spain's gambling market revenue and at least 34% of the country's gambling advertising spend, making them by far the country's biggest gambling advertisers, according to the Spanish Association of Advertisers (AEA). The AEA confirm that state-run lottery company ONCE is eleventh in the list of all companies who spent the most on advertising last year, spending €49m or 34% of the gambling sector's total advertising spend (€145.6m).
While the Spanish government has justified its measures on the basis of protecting consumers and countering the "normalisation of gambling by sports", a recent study by the University of Madrid found that the country has a problem gambling rate of 0.3%, one of the lowest in the world. Furthermore, gambling ranks low, fifteenth amongst all advertising sectors, in terms of the number of citizens who remembered having seen or heard an advert, according to AEA.
EGBA strongly supports evidence-led policies which protect citizens from gambling harm and is committed to promoting responsible advertising in the gambling sector. In this respect, EGBA recently published guidelines for online gambling companies to promote safer gambling and responsible advertising during COVID-19 and a code of conduct for responsible advertising, both of which are endorsed and supported by the Spanish association of online gambling companies (JDigital).
Maarten Haijer, Secretary General, EGBA: "We urge the Spanish government to reconsider its advertising restrictions because there is a lack of data to support the measures and the granting of advertising privileges to state-run companies over private ones could potentially be in conflict with EU state aid rules. The restrictions clearly discriminate against private companies and favour the economic interests of the state-run lotteries, who are by far the country's leading advertisers in the gambling sector. And while EGBA fully supports responsible advertising, the scope and type of restrictions proposed are not justified by the evidence available, including the country's relatively low problem gambling rate and the significantly lower public awareness towards gambling advertising compared to other major advertising sectors."