By
Phil
- 6 November 2019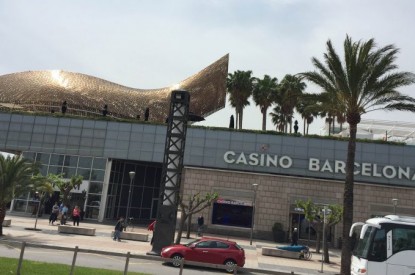 Gambling spend continued to grow in Spain, according to The University of La Carlos III Madrid and The Business Council of Gaming (Cejuego) who have presented their Annual Report on Gambling in Spain 2019. According to the findings of the report, which was were compiled by the Institute for Policy and Governance (IPOLGOB), the industry is continuing to grow.
The study found that of the total amount gambled €32,383m in 2018, a total of €22,513m (69.5 per cent) was handed out as prizes and a total of €9,870m was recorded as company revenues (30.5 per cent).
Of the €9,870.3m in revenues, €4,289.3m came from public gaming (lotteries) while €5,581m came from the private sector (casinos, bingos, sports betting, slot machines and online gambling). Online gambling made up 7.3 per cent of the total turnover of the gambling industry.
In 2018, €724.4m was gambled online, 25.5 per cent more than in 2017, and the most popular was sports betting (€360m), followed by online slots (€130.3m) and poker (€81.3m).
The author of the yearbook, José Antonio Gómez Yáñez, Professor of Sociology at the University stressed that in general terms in 2018 quinielas, the tickets for the ONCE lottery(the lottery in aid of the blind) and the machines located in the hospitality sector experienced a significant drop. Meanwhile sales for the La Primitiva lottery and the National Lottery were "stable." Casinos and bingos experienced a moderate growth and slot parlours, betting, online gambling and instants for the ONCE lottery experienced an increase in sales of more than 5 per cent.
The report also revealed that there were 314 bingo halls, 54 casinos 3,507 gambling halls, and 129,113 bars with slots in 2018. The industry generated €1,340m in taxes and special rates and directly employed more than 85,000 people of which 47,178 belong to the private sector and 37,869 to the public sector.
During the presentation the CEO of Cejuego, Alejando Landaluce, said that the sector is recovering but said that there was an unjustified negative perception of the industry. Landaluce defended the sector claiming that it was "very regulated" and added that "certain politicians or new regulators sometimes get a little nervous about what is happening in society" and make statements that " make no sense" when regulation is "very developed and very deep. "
In October Cejuego argued in a statement that gambling is a "legal, regulated and standardised" activity in Spanish society, and denied that there is a problem when it comes to underage players being granted access to slot parlours. In a statement the head of Cejuego Alejando Landaluce argued that unnecessary alarm was being caused by the false notion of widespread underage gambling.