By
James
- 5 January 2023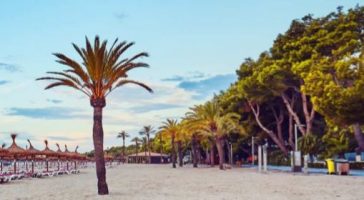 The Government of the Balearic Islands has approved a bill which will modify Law 8/2014, which covers gambling and betting in the Balearic Islands. The objective of the bill is to reduce gambling related harm and provide greater player protection measures.
The bill comes in response to a growth of gambling in recent years, especially the rise of betting establishments as well as the growth of online gaming, which has in turn led to calls from the public and the regional and state public administrations to curb the growth of the industry.
Reform will incorporate provisions aimed at limiting the granting of new authorizations for gambling halls in the territory. According to lawmakers, the number of authorized gambling halls has experienced notable growth in recent years, and has experienced high concentration in certain areas. Currently there is a ratio of 108 land-based gambling establishments for every million inhabitants. These values place it as the third autonomous territory with the highest density of gaming supply. The government aims to reduce the number of gambling halls and betting establishments so that they do not deviate markedly from the average per inhabitant ratio when compared to the whole of the Spanish State.
At the same time reform will widen the distances between gaming rooms and certain spaces dedicated to education, the recreation of minors, and vulnerable people. In addition the new bill establishes an electronic age control system for the use of Type B slot machines which are present in bars and restaurants and increase penalties for those found to be breaking the law.
In January 2020 the government of the Balearic Islands approved the suspension of the granting of any new authorisations for the opening of gambling halls for two years. The two year period was supposed to give the government time to decide on new rules when it comes to where any new facilities could be built and the future of the industry in general.