By
Lewis
- 28 June 2016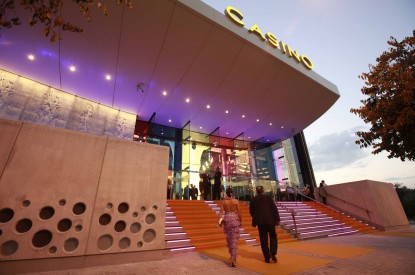 Charges levied by the government of the Spanish autonomous community of Valencia on the gaming sector, increased by 180 per cent during the first quarter of this year, according to data released by the Department of Taxation of the Ministry of Finance. Regional Secretary of the Treasury, Clara Ferrando, said that the Generalitat Valencia (the different self-government institutions under which the Spanish autonomous community is politically organised) "is trying to be very efficient in the administration of tax as, taking into account all of the resources available to us, we cannot afford to lose a single euro".
Much of the increase is due to the recently established Valencian Institute of Tax Administration (TAVI), a new body responsible for taxation in the region which is helping increase the collection of unpaid taxes. The data for the first four months of the year show that revenue from taxes on gambling affecting bingos, slot machines, casinos, raffles, and tombolas tripled, representing an increase of 180.55 per cent, from €10.89m million euros in the first four months of 2015 to €30.56m in the first four months of 2016.
The increased taxes are the result of a wider crackdown on tax evasion in the region. "These positive figures reflect a change to a trend, and encourage us to continue working in this direction," Ferrando said. "Tax fraud and the existence of dark areas when it comes to tax administration, which is beyond control, constitutes harmful practices against which administrations must fight strongly against. Our intention is to continue to make progress in this regard, to enhance and strengthen control our actions in tax management," she said.
Earlier this month it was revealed that the government of Valencia will use casinos to attract investment into the area and end the so called current monopoly over gaming with Ferrando announcing that lawmakers will work to draft a new gaming law which will replace the current gaming act which dates back to 1988. According to a statement released by the tax authority the new act will end the "de facto monopoly of the three casino companies" currently operating in the region. The new law comes after the controversy surrounding ARC a Singapore-based company which had previously looked at building a casino at the Juan Carlos I Royal Marina in Valencia but announced that it had withdrawn its interest due to regulatory restrictions.