By
Lewis
- 21 September 2018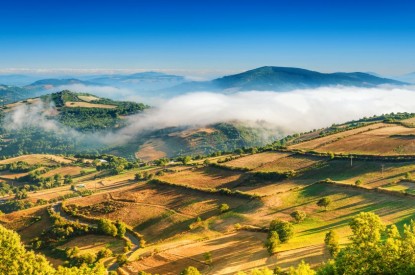 The Autonomous Community Government of Galicia has announced that it has given the green light for a new casino in the city of Vigo. According to a statement, the government announced that authorisation had been given for the casino in the A Laxe Shopping Centre: Vigo's newest shopping centre, located centrally in the port area of Vigo. The Vice Presidency of the government of Galicia announced that it had authorised the opening of an additional casino of the "La Toja Casino in the municipality of Vigo once all the required documentation has been examined."
The statement went on to say that the casino located in the A Laxe Shopping Centre would "provide a boost for direct and indirect economic activity in the city", in addition to "the consequent generation of employment". According to the government the opening of the casino was made possible due to the "modification of the regulations, promoted by the government , in response to the demands of the sector", something that the previous legislation "did not allow, unless the La Toja Casino had closed, with the consequent loss of employment of the activity in the region. "
The new location is designed to attract demand from the south of the province as well as customers from the north of Portugal and crew working on cruise ships that dock nearby. The agreement was dependent on planning permission for the building of the casino in Vigo's free trade zone as well as the authorisation from the Government of Galicia. In March, it was announced that the President of the Luckia Group, José González Fuentes, and the manager of Cirsa, Braulio Pérez, had met with the mayor of Vigo, Abel Caballero, and the councillor for Commerce, Ángel Rivas to discuss plans that would give the go ahead for the new casino in the city. Both companies also own the Casino La Toja in the municipality of O Grove in Galicia.
The A Laxe gaming room will come with a bar and a small restaurant and will house the maximum number of games that regional laws allows with gaming tables, sports betting and slots. The company is optimistic when it comes to the economic benefits the new casino will bring forecasting that it will raise as much as €30m per year in revenue.
The Vice Presidency of the Government of Galicia announced in July 2011 its intention to revise regulations which had been in force since 1985 that allowed only one casino per province, required a local population requirement of over 300,000 inhabitants and blocked the expansion of Casino La Toja to the south. It was not until March 2016 that new regulations were finally passed when the government of Galicia recognised the economic potential of the proposal and the need to avoid the flight of potential casino customers to Portugal.