By
Phil
- 19 November 2020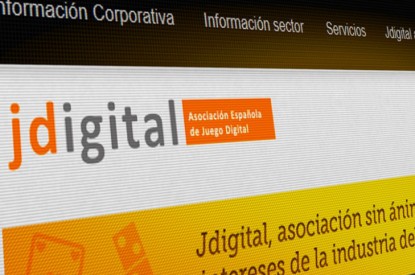 Jdigital, the Spanish Association for Digital Gaming, which unites more than 80 per cent of online gambling operators in Spain, is considering filing an appeal against the decree of the Ministry of Consumption, Alberto Garzón with regards to the recent restrictions on gaming advertising in the country, saying they 'violate the fundamental right to freedom of business.'
The new decree restricts gambling ads to a window of between 1am and 5am on television/radio/YouTube whilst banning any use of sports bodies or celebrities whilst limiting operators to offering bonuses only to customers who have already made at least three deposits.
Existing ad campaigns starring athletes or other celebrities will be allowed until April 2021.
Jdigital stated: "We want to express our concern about the more than probable increase in illegal gambling that may occur with the entry into force of the Royal Decree on Commercial Communications of Activities of Gaming that has been approved today by the Council of Ministers. We consider that, unfortunately, the reform of the regulation proposed by the Ministry of Consumption may have the opposite effect to which it is intended, since it implies such a disproportionate restriction of the advertising activity of legal operators that it is comparable, in practice, to a prohibition of it. This will mean, as has happened in other countries where similar measures were adopted, the foreseeable increase in the activity of unlicensed operators, which will have dire consequences in terms of the protection of vulnerable groups."
It added: "Jdigital believes the Draft Royal Decree on Commercial Communications of Gambling Activities approved by the Council of Ministers is discriminatory, unfair and disproportionate , especially in a market in which online gambling is a legal activity and already highly regulated and where the incidence rate of problem gambling has remained stable at 0.3 per cent of the population between 15 and 65 years of age since 2015, being one of the lowest in Europe, as indicated by the National Plan on Drugs."
"We do not believe that there is good gambling or bad gambling , as the Government is proposing, but we defend that online gambling should be a responsible leisure option, as the sector has always advocated and will advocate," it added. "The prohibition or extreme restriction of the advertising activity of the operators that have obtained their license in Spain and carry out their activity under the strict supervision of the Government will cause an increase in illegal gambling and will leave vulnerable groups , such as minors and minors, unprotected. pathological gamblers."
It highlighted that the online gaming sector has always supported the safety of its users and promotes a healthy and responsible leisure practice.
It added: "The laziness of the different governments that have followed one another since the legalisation of online gambling in our country in 2011 has led to the fact that today we have improved legislation, from Jdigital's point of view. For this reason, last January the modification, at the proposal of the industry itself, of the Code of Conduct on Commercial Communications of Gambling Activities came into force with whichThe sector imposed additional restrictions on its promotional communications to protect the most vulnerable groups . Likewise, from Jdigital we have adhered to the international campaigns promoted by EGBA (the European Association of Gaming Companies) that impose extra self-limitations in the commercial communications of the operators to help prevent any addictive behaviour derived from confinement due to the coronavirus pandemic."
"The lack of a proportionate regulation promoted by the Government so far has caused the text approved by the Council of Ministers as a response to ideological issues and not to credible consumer protection objectives, so that, as we have been saying, it may have effects contrary to those desired. This ideological motivation is reflected in the discrimination to which the private game is subjected. As an example, while the Government almost absolutely restricts online gaming advertising, ONCE and Selae increase their investment and advertising budgets year after year (without going any further, ONCE was the fifth advertiser by investment volume in Spain in 2019, according to InfoAdex). For its part, Loterías y Apuestas del Estado will sponsor the summaries of LaLiga matches on RTVE and has recently signed sponsorship contracts with different sports federations nationwide. The ads for the Once coupon during children's hours have not stopped either, and Lotteries ignore the recommendation not to convey the idea that games of chance can change lives."
"The problems that can derive from an uncontrolled intensive use of online gambling greatly concerns Jdigital and the online gambling sector in Spain as a whole," it explained. "However, we consider that there is a social alarm fuelled by assumptions and intuitions. As Minister Garzón himself pointed out during the press conference after the approval of the RDCC: "We do not have data yet. Gambling consumption has been naturally affected by this pandemic in the direction suggested by intuition itself." For this reason, Jdigital demands that official data must be used as a reference point when assessing and approving regulatory measures that affect the gaming sector. The incidence of Problematic gambling in Spain, in people between 15 and 65 years of age, is between 0.3 per cent and 0.5 per cent and has remained stable in these terms for years."