By
Phil
- 3 August 2012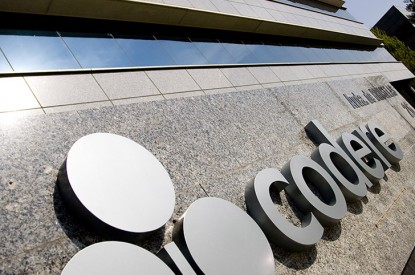 The Codere Group has more than doubled the number of betting outlets it is involved in in Madrid thanks largely to a series of deals with local Spanish betting groups such as Crespo, Joypazar and Carrasco.
Codere's involvement has now reached the milestone of 100 betting shops in the community of Madrid, up by 53 per cent from the number it operated in 2011.
Jaime Estalella, director of operations for Europe for the Codere Group, said: "These agreements allow Codere to improve the sports betting market in the community of Madrid with the help of world-class partners."
The new betting shops will benefit from the installation of new sports betting terminal featuring an attractive dual-display TFT 22 ", which allows customers to enjoy live sports events such as horse racing and greyhounds and will drastically improve the betting experience. The new terminal has a complete offering of 390 football leagues, up to 100 opportunities for in-play betting and a variety of other sports including tennis, baseball and hockey.
Moisés Crespo of the Crespo group added: "This long-term partnership will allow us to strengthen our organisation and offer a better service to our customers with a quality product, completing our current range of games and entertainment."
The new corporate image for Codere bets will see the company's branding used on the premises with shared visibility between the betting brand of Codere and the brand of the operator of the local shop.
Joaquín Martín, of the Joypazar group, added: "We feel very comfortable with the agreement reached, since we are not going to lose our own personality and at the same time, we will improve our betting offering through Codere."
Codere is currently growing its sports betting market at 40 per cent per year outpacing the industry average. The company has just opened up in Valencia and aims to expand in other regions such as Murcia, Galicia, Catalonia and Andalusia.
Related Stories