By
Phil
- 19 December 2013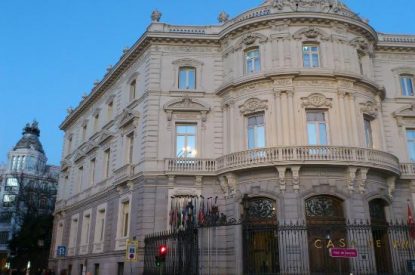 Madrid will host the first Iberoamerican Gaming Summit on May 7, 2014, entitled Driving business towards Latin America.
The main objective of the Iberoamerican Gaming Summit is to establish a forum to analyse the sector at an international level. The event will bring together the main regulators from the different Iberoamerican countries, as well as the region's leading companies and experts, with the Casa America being the location for most of the summit's events.
The summit counts with the support of the Spanish Minister for Finance and Public Administration, through the Directorate-General for Gambling Management. It is designed to be a platform to enable debate and the exchange of knowledge, with a perspective to unite ideas and innovation, and to drive the consolidation and internationalization of a key economic industry.
"Our objective is that the event will be the meeting point and backbone of an activity that has important implications from an economic, business, political and social point of view," comments the Technical Secretariat of the Iberoamerican Gaming Summit.
The Iberoamerican Gaming Summit will be a window of opportunity to get to know the sector's latest milestones, both at a regulatory level as well as in terms of business development of the operators and licensees of the gaming industry and the sector's projection in emerging Latin American markets, by gathering together key actors in the sector every year.
Amongst the topics that will be discussed at the summit are innovation, external awareness, and challenges and opportunities around regulation in Spain and its projection in Latin America.