By
James
- 6 December 2022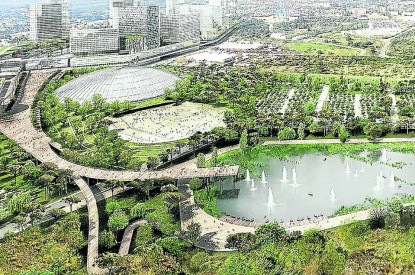 The mayor of the municipality of Salou, Pere Granados has urged the government of Catalonia to support the construction of the BCN World casino complex.
Granados urged the government of the autonomous community of Catalonia to be "proactive" regarding the construction of the casino which would be part of the Hard Rock Barcelona World. The project has been on the table now for over ten years.
During the opening of a congress of tourist municipalities held in Salou, Granados said that the Hard Rock project has always had his "firmest support" and that he and the members of his administration want it to happen soon.
"For this reason, I want to make a call to the public administrations in general and to the Government of the Generalitat so that they are also proactive in their defence, because it will be a new boost, as Port Aventura was, for the local and territorial economy."
PortAventura World is an entertainment resort in Salou and Vila-seca . It was built around the PortAventura Park theme park, which attracts around 3.5 million visitors per year, making it the most visited theme park in Spain and the sixth most visited theme park in Europe.
Likewise, the mayor of Salou pointed out that the Hard Rock project would mean a "contribution of wealth and employment" and be a step towards the economy not depending solely on seasonal tourists. "We also want economic and above all social sustainability, with labour contracts not only seasonally, but throughout the year," he said.
In October the mayor of Vila-Seca Pere Segura stated that while the Hard Rock Entertainment complex in Vila-Seca and Salou was given an unfavourable report from the Department of Climate Action it was by no means the end of the road for the large scale resort and casino in Catalonia.
In May 2018 the Government of Catalonia declared via its Official Gazette that it had given Hard Rock Entertainment World permission to build a casino and leisure complex in Vila-Seca and Salou. A large scale project in the area has been in the pipeline for years but has been fraught with difficulties.
For years activist groups opposed to the new leisure zone on Catalonia's southern coast have demanded that the licence for the Hard Rock Entertainment World be revoked. If it goes ahead the casino will be called Hard Rock Hotel & Casino Tarragona, España. The Hard Rock Entertainment World complex would include two hotels with over a thousand rooms, a large shopping area, along with entertainment facilities, and the casino. The casino could have as many as 1,200 slot machines and 100 table games making it one of the largest casinos in Europe.