By
James
- 31 January 2023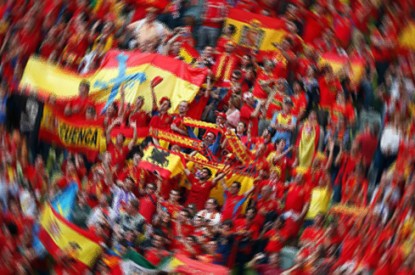 The National Police, in a joint operation with Interpol and Europol, have arrested 23 people allegedly incriminated in a sophisticated match fixing scam in lower tier football matches. The matches took place in the Royal Spanish Football Federation (RFEF), the Gibraltar National League and the Andorra League.
The arrests, were carried out in several provinces —Badajoz, Cádiz, Ciudad Real, Córdoba, Tenerife as well as the Autonomous City of Ceuta— and add to the 21 arrests that have already been made in the first phase of an operation dubbed as Operación Conífera. Some of those arrested according to sources sold their gambling accounts so that members of the organization could place bets online in rigged matches, earning between €4,000 and €24,000 per account, according to the National Police Force.
During the first phase of the operation 21 people were arrested in the provinces of Cádiz, Badajoz, Seville and Almería for allegedly belonging to a criminal organization. The analysis of the data allowed researchers to delve into the 'modus operandi' of the organization, identifying both players who might have participated in the fixing of football matches and those who were in charge of opening online gaming accounts and bank accounts.
During the first stage of the scam the player provided insider information, which gave the members of the organization and bettors a competitive advantage in terms of knowledge of last-minute line-ups tactics and other aspects of the upcoming matches. The second phase, involved the sending of encrypted messaging to fix games. During the third stage, sports bets were carried out both online and in person at bookmakers. When bets were made in person, the bets were placed for small amounts so that they weren't flagged up to authorities.