By
Phil
- 21 February 2018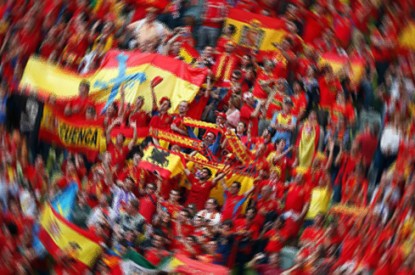 A full-scale investigation has been launched into match fixing in the third (Segunda B) and fourth tier (Tercera) divisions in the Spanish football league.
At least 28 people have already been arrested with police forces focusing their efforts in the provinces of Barcelona, Albacete and Badajoz. However, officials are arresting those involved and carrying out searches in offices and sports facilities in clubs throughout Spain. More than 200 agents are taking part in the operation nationwide simultaneously in order to make the most arrests possible.
According to local news sources, the investigation began several months ago, after it was discovered that players had been instructed to fake situations during football matches such as penalties and corners and even persuaded other team members to do the same in return for money which betting ring members could then bet on during matches.
Members of the Unit of Specialized and Violent Crimes (UDEV), in collaboration with members of the Technological Investigation Unit and Europol, initiated the operation to thwart the alleged plot, which was led by two ex-football players along with a number of other individuals who acted as intermediaries. The organisation is believed to have ties with other countries specifically China, where the illegal operation had contacts via a betting website.
Over the last months, the Liga de Fútbol Profesional (National Professional Football League) has been working with the police and providing any available data that could point to alleged match fixing which would have ties with other countries.
The inquiries are focused on matches played both during last season as well as the current season. The plot could have been in operation for years according to police sources. The police are investigating, specifically, matches played in the Third Division throughout this season and the previous season, although it has also focused on some Segunda B matches.
In a statement, the National Professional Football League thanked the national police for the "extraordinary work" it had carried out in dismantling the group. The operation had been initiated due to measures put in place by the league itself which are designed to safeguards the integrity of Spanish football.