By
Phil
- 31 January 2019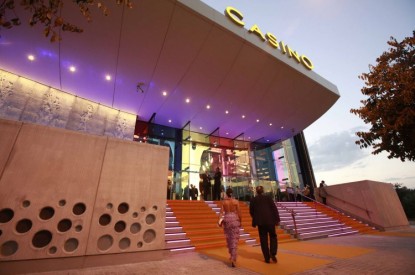 The Compromís Party in Spain has presented eight amendments to the draft law gaming law in Valencia including the prohibition of the installation of new betting machines in bars and other establishments that are not expressly for gambling.
The new measures would also ban gaming facilities that do not have measures in place to prevent access to minors.
In a statement, the party reported that they had put forward eight amendments in all to the gaming bill which was approved on October 26 last year. Changes to local gambling laws had already been "very positive" because previous legislation "had become obsolete in the face of the new social and technological reality" the party said.
Amongst the amendments put forward, is a proposal by the Mayor of Valencia Joan Ribó which would allow city councils to decree certain areas as "saturated" given the proliferation of bookmakers in some municipalities. This would allow officials the right to deny any more licences in certain areas.
Compromís has also put forward other measures such as the enforcement of a minimum distance between gambling establishments and schools along with additional player protection measures such as the requirement that public health warnings be attached to gaming machines. The Compromís Party has been working on a number of measures aimed at curbing the growth of the industry not only in Valencia but nationwide as well. In July the party put forward a non-legislative motion in the Congress of Deputies to urge the government of Spain to either prohibit or restrict the advertising of gambling in the media.
The government approved the draft Law on Gambling in the Valencia Community in October, which reinforces player protection, tightens rules when it comes to under age gambling and earmarks revenue generated by fines for non compliance to gambling addiction programmes. The new rules will replace gambling laws which date back to 1988. Vice president of the government, Monica Oltra, justified the new gambling law due to the emergence of new types of gambling and the emergence of new technology.