By
Phil
- 15 March 2016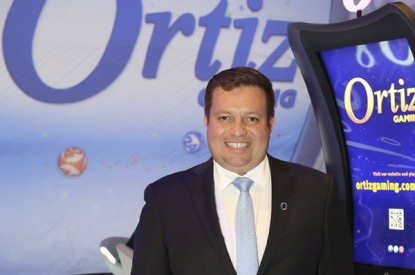 Ortiz Gaming is planning a major launch at the Global Gaming Expo 2016 this September, including a new library of engaging game content, as well as some additional surprises.
The company's latest offerings will include new electronic video reel slots, keno, lottery products, and of course bingo, which will deliver anticipation and excitement through engaging game content, bonus features, and new experiences delivered through the company's platforms.
This is the second time in the past six months Ortiz Gaming has announced a significant increase to its product line and offerings. Last September, Ortiz Gaming tripled its product offerings with the addition of new content to its library and expansion into the interactive, iGaming, and social gaming space where the company is leveraging its proven land-based content through its iContent game library.
Ortiz Gaming President Maurilio Silva said: "We have exponentially increased investment in research and development towards the launch of multiple new product lines over the past year. Our innovation challenges the norm to create the future. For more than 20 years, Ortiz Gaming has delivered the most exciting and profitable electronic bingo games around the world. We have always focused on the player and finding new ways to give them more anticipation and more wins, and our newest product lines will deliver that engaging experience."
Ortiz Gaming representatives will offer personalised previews of the new content for select customers during the upcoming Indian Gaming 2016 tradeshow in Phoenix.