By
Phil
- 30 November 2016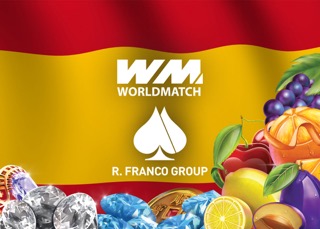 World Match, a supplier of online games, has signed a deal with R. Franco Group that will see the Spanish slot manufacturer deploy World match games on its Wanabet.es gaming website.
The site offers players the chance to play the online versions of the most renowned titles in R. Franco's library alongside some of the most popular third-party games.
World Match holds a very strong position in the Mediterranean region and is especially strong in the Italian market, where it has already signed commercial agreements with all top level .it operators.
Andrea Boratto, World Match Executive Director, said: "This agreement will enable World Match to expand its influence and business to new and wider regions, starting from the Spanish market and potentially allowing us to reach also Latin America. In addition to providing an in-depth know-how of the online gaming industry field, World Match is committed to constantly evolving and we're now able to offer R. Franco a great choice of configurations in terms of volatility, different features, winning frequency, etc., in order to meet all their different marketing strategies. Furthermore, our games offer a seamless game experience across any product, which is equally engaging on all the digital channels, desktop and mobile."
Related Stories