By
Phil
- 13 September 2021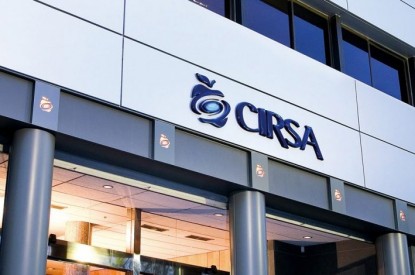 The relaxation of restrictions due to the COVID-19 pandemic helped Spanish-based operator Cirsa to generate an operating profit of €81.1m during its second quarter.
The operator said: "The substantial improvement in revenue was also derived from a precise execution of the commercial action plans and the implementation of a broad program of measures to improve efficiency and productivity. All in all, it was possible to achieve close to 70 per cent of the EBITDA of a conventional quarter prior to the pandemic. In Latin American countries, the general trend during the second quarter was a more continuous opening of venues, although still with strong restrictions on capacity, hours and complementary services due to the pandemic, leaving a quarterly average of operating hours 66 per cent."
Operations in Spain and Italy are operating at 90 per cent of their usual openings hours. It also highlighted the growth in the retail sector of its Sportium brand, which was up 66 per cent compared to the same period of 2020.
Cirsa added: "The evolution of the pandemic allowed a general improvement in casino opening hours in all markets, especially in Colombia, the Dominican Republic and Costa Rica, compared to greater restrictions that were registered in Panama and Peru. Despite the significant restrictions suffered and the continuous start-ups and shutdowns of the activity in the different cities [in Mexico] where the company operates, the country also registered an improvement in results with practically all of the rooms partially open "."
The slots division in Spain achieved a notable improvement compared to pervious quarters due to the good performance of its Manhattan model of Unidesa (B2B Division) and an improvement in its local bingo division. In Italy, the reopenings were staggered from the beginning of June, after being closed for more than seven months.