By
Phil
- 11 July 2016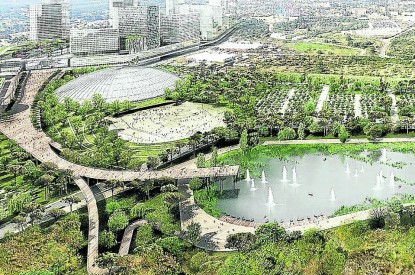 Vice President of Catalonia Oriol Junqueras has told parliament that casino generated revenue will double once the new version of BCN World is up and running.
Gaming generated tax revenue will increase from €22.5m to €45m despite the fact that BNC World will now only be allowed to house one to two casinos. The leisure complex will also generate an additional €200m for the local, regional and state governments via other taxes he said.
Currently there are four casinos in Catalonia and one or two more large scale casinos will be part of the newly established Tourist and Recreation Complex (CRT) as the project in Vila-seca as Salou is now provisionally known. Both Melco and Hard Rock are competing to operate a casino each while the Peralada Group in partnership with the Genting Group are also competing to be the sole operator and would run a single large scale casino in the resort.
While the casino space will be reduced the tax rate will remain the same as originally agreed. Under new rules passed in 2014, the Catalan Parliament ruled that casinos in Catalonia would pay 10 per cent on their revenues from gambling once the casinos are up and running. Despite the reduction in tax, Junqueras said that according to "conservative estimates" gaming tax income in the region would double.
Junqueras also said that while he personally was not in favour of the reduction in taxes on gaming the region could not afford to lose out investments worth between €2bn and €2.5bn in the new project.
"The project that we are pushing for today is neither BCN nor Eurovegas World. That oversized or unrealistic vision is dead and buried," he said. The Minister promised that by the end of the year that the government would approve the urban master plan in order to define the zoning of the new project, and the public tender for the licenses would be held in February and March and that the winners would be announced before the summer of 2017.
In all the project has shrunk from a million square meters to 750,000 (a 25 per cent reduction). Of this amount 30,000 square meters will be destined for casinos which will make up at most 4 per cent of the total space while the remaining 96 per cent will be allocated for hotels, convention centres and other commercial uses.