By
Phil
- 30 November 2017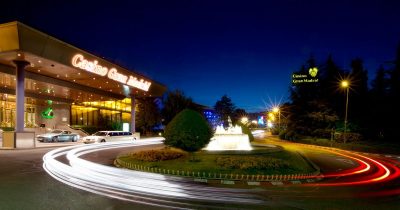 The University of La Carlos III Madrid and the Codere foundation have presented their Annual Report on Gambling in Spain which showed that the market was stable with GGY in 2016 standing at €8,886.2m compared to €8,716.5m in 2015.
Sports betting was the fastest growing sectors with GGY standing at €638m in 2016 (a 19.5 per cent increase year-on-year), of which more than 45 per cent was registered in bets via the private land based sector (€288m). In 2016, sports betting accounted for almost 57 per cent of the online market in Spain according to the report.
Casinos also experience growth in 2016 – €345.2m or 7.6 per cent more than in 2015. Bingo also showed signs of revitalisation and renewal, recording GGY of €581.3m in 2016, an increase of around 3 per cent over the previous year.
According to the findings of the reports, which were presented this week at the Casino Gran Vía de Madrid, and were compiled by the Institute for Policy and Governance (IPOLGOB) GGY for the market now accounts for one per cent of Spain's gross domestic product.
Ninety-five per cent or €8.441.9m of GGY was generated by the land based sector while GGY stood at €444.3m for the online sector. Of the land based sector state run lotteries (Sociedad Estatal Loterías y Apuestas del Estado) accounted for 35.7 per cent of the market while the ONCE lottery (a lottery in aid of the blind) accounted for 10.5 per cent.
Data showed that the Spanish gaming sector has consolidated its recovery after the economic crisis so that employment levels have returned to how they were almost six years ago. The study shows that in 2016 the gaming industry created more than 4,300 jobs, up to 83,870, most of which, 44,550 (just over 53 per cent), are now in the private sector. This means that the industry now provides direct employment at a level that has not been reached since 2010.
José Antonio Gómez Yáñez, Professor of Sociology at the University and the technical director of the Yearbook said: "The data reflects an industry that has shown an active recovery over the past three years, overcoming the effects of the economic crisis. The gaming economy is no different from that of other entertainment sectors and the figures belie one of the false beliefs about gaming, that when there is a crisis, more is gambled."
The gaming industry also generated more tax revenue generating €1,674m in taxes (almost 65 per cent in regional taxes), which represents an increase of about €28.5m when compared to 2015.