By
William
- 11 February 2020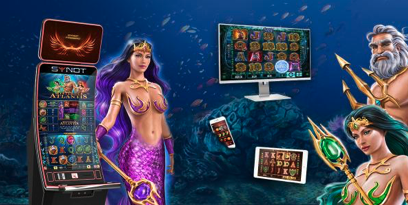 Synot Group has joined forces with Innomatic in an agreement that will see the operator become the exclusive distributor for Synot's products in the Spanish market.
"We have decided to start cooperation with exclusive distributor who knows the Spanish market in details," commented Miroslav Valenta jr., sales director of Synot Group. "Therefore we made a decision to sell the company Synot Gaming Spain including exclusive right to distribution of all Synot land based products. However, the aim of this step is not to suppress our activities. We are expecting business potential to rise and further growth of our activities in this area.
"The company Innomatic will continue to distribute products under the Synot Gaming Spain brand. The name of the company has not changed. We have worked out very good position in the Spain till this time, we have also gained a lot of experiences. Based on this experience we want to build up further expansion in Spain. In connection with our international experience and products and distribution know-how of Innomatic we will significantly accelerate expansion in one of the largest gaming markets in Europe."
The company Synot Gaming Spain has operated in Spain since 2014. In this time, it had been working without being an exclusive distributor directly in the country or in cooperation with regional distributors of Synot´s products.
Synot has announced it intends to focus primarily on the development of high-end products, based on its own international experience in the field of games and casino gaming equipment development, preparing a new product line exclusively for the Spanish market.
Antonio Gallardo, CEO of Innomatic, added: "We are pleased that management of Synot Group chose Innomatic for exclusive cooperation. We appreciate to join the team, which has had international experiences and positive references in number of countries for decades.
"We consider Synot to be a reputable company, which managed to build up a good position in Spain in quite a short time. Synot products meet requirements of individual markets and customers. We are convinced that our cooperation will be beneficial for both parties."