By
Phil
- 5 July 2012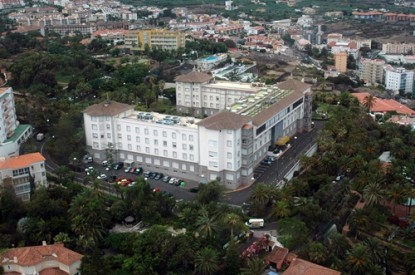 The owners of Tenerife's Taoro Casino in Puerto de la Cruz is challenging a new record of employment regulation know as ERE which dictates that a business has to close if it records two years of losses.
The initiative, which was introduced in April 2011, aims to make businesses live within their means but would force the casino to make 17 members of staff, 23 per cent of its workforce, redundant in order to turn a profit. The casino's owners say that are being forced to 'make adjustments that nobody wants.'
The casino currently has 74 employees. It said it would have to lose 15 dealers and two cashiers to make ends meet. Among the proposals submitted by employees to avoid layoffs is the transfer of personnel to the other two casinos on the island, one at the Hotel Iberostar Mencey, which is opening soon after its renovation and one in Playa de Las Americas, however the casino said such a move was not possible.
Dealers have also offered to reduce their working hours and salary by 20 per cent over a period to be agreed. Ignacio Rodriguez, of union Inter Canaria, said: "The dismissal penalises a very specific group of employees, with an average of more than 28 years of service and important family members, and nine of these families totalling 14 children under 18 of age."
Minister of Finance, Victor Perez Borrego, said however that the Taoro Casino was the only casino on the island that generates losses, unlike the gaming floors in Playa de Las Americas and Santa Cruz, the capital of Tenerife.
Related Stories