By
Phil
- 2 August 2018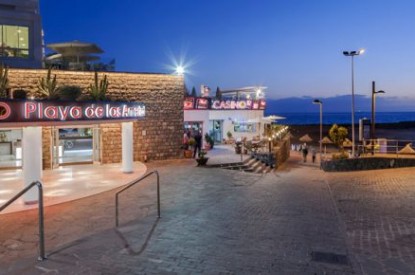 Workers for three state owned casinos in Tenerife have come out in opposition of government plans to offer the casinos up for tender.
In a unanimous decision workers from the three casinos that are currently run by the council have agreed to take action against the move as reported by the General Worker's Union of Spain (Spanish: Unión General de Trabajadores (UGT) in the Canary Islands.
Union representatives will hold meetings with the local council (Cabildo) where they will demand guarantees on behalf of the staff. According to the UGT, the privatisation of gambling halls is due to interests "that have nothing to do with the general interest, and that of the workers."
The casinos in Tenerife "generate profits annually, so their privatisation is not justified under any circumstances," the UGT added in a statement. Workers will carry out several demonstrations in order to maintain jobs and working conditions if the sale goes ahead as the sale will only guarantee the volume of workers but will not "not shield workers and jobs."
Tenerife is planning to sell three casinos in September. According to local press reports, bidders will need to invest in other tourism related projects, as part of the tender and the winner will also need to guarantee job security for state employees for a period of two years. Unions have already expressed their opposition to the proposed sell off. The UGT as well as other unions on the island are strongly against privatisation as they argue that the casinos have consistently reported profits or at least have broken even and they also belong to the state.