By
Phil
- 7 February 2020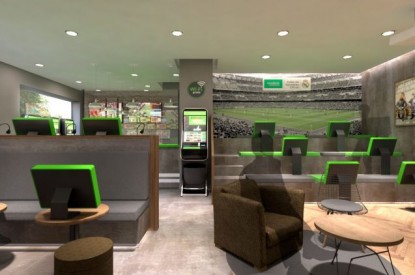 The Minister of Consumer Affairs of Spain, Alberto Garzón, will meet in the next few days with The Business Council of Gaming (Cejuego), to provide new details on gambling advertising.
According to local press, a number of strict measures could be enforced soon via royal decree although no official details have been released. Measures could ban gambling advertisements unless the advertisement covers betting on the game played or being played. Garzón also wants to limit the number of advertisements in a given period to as a yet undecided percentage of the total advertising during a game when it comes to in play betting as well.
Other sources state that Garzón could also issue a royal decree to prohibit the advertising of online gambling to just four hours a day. The measure will directly affect radio stations and television channels, especially those that broadcast sports broadcasts, since it will prohibit the advertisement of online gambling in the time slot that runs from 05.00 until 00.59. Consequently online gambling advertisements will only be allowed from 1 to 5 in the morning. Garzón intends to open a dialogue with all those affected by the ban, including the media.
The Ministry may also impose restrictions on the advertising of lotteries and other state run betting products. Garzón is also scheduled to meet with members of the Responsible Gaming Advisory Council (CAJR), which includes representatives of both the public and private sectors.
In January Garzón announced that the government intends to regulate advertising on a national level. According to Garzón the Ministry will work alongside the autonomous communities and meet with those involved in the gaming sector.
Garzón confirmed his interest in regulating the advertising of bookmakers, both on television and via other media describing the current state of gambling advertising as chaotic. In a recent television interview the minister was particularly critical of gaming advertising saying "there is practically no regulation on advertising. […] It is chaos, right now it is practically the law of the jungle."
Garzón said he would talk with local lawmakers also as well as operators so that they "can agree on a regulatory framework" especially when it comes to the setting up of betting establishments in "humble, working-class neighbourhoods."