By
Phil
- 21 June 2016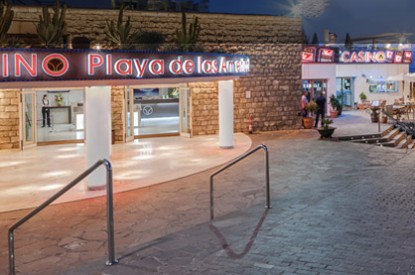 The spokesperson from the group Podemos (We Can) Fernando Sabaté, in the Council of Tenerife as well as several union representatives have rejected the privatisation of casinos in because, they say that state run casinos provide a constant contribution to the economy as well as social services.
During a press conference Sabaté, underlined the importance of keeping the casinos public because they acted as "a fence" against criminal activities such as money laundering and because they already had a number of player protection measures in place aimed at preventing gambling addiction. He also stated that the casinos provided income for two hundred families on the island. These families, he said, would be seriously affected should privatisation go ahead.
Sabate also criticised the current President of the Council (Cabildo) Carlos Alonso's arguments when it came to the profitability of privatised casinos saying that casinos "are profitable, they could be much more so if they had better management and are on track to improve profitability . . .If you want to have a source of resources to meet social needs there is nothing better than to keep them in the public domain" he said as keeping them in the public domain provided stability and guaranteed a steady stream of revenue.
The privatisation of casinos on the island has been a long running and increasingly acrimonious issue. In 2014 it was announced that the three casinos in Tenerife were to be privatized with then newly elected President Carlos Alonso saying that he also supported plans to open casinos in hotels. The government planned to sell shares in the casinos in Puerto de la Cruz, Santa Cruz and Playa de las Americas at some point later in 2014 after it was reported that only the Casino Playa de Las Americas posted profits in 2013.
Proposals put forward in 2014 would also see casino expansion in other hotels throughout Tenerife. While the administration was at pains to express that the opening up of the market would not hail in a new era of Las Vegas type gaming on the island, it was hoped that if the market was liberalised then it could bring significant investment in the area and increase the number of attractions currently on offer.
However, unions have been against the move from the beginning and have delayed the process. In addition despite three operators allegedly expressing their interest, no one came forward to buy Playa de Las Americas casino in the south of Tenerife when it went up for tender in 2014. Meanwhile profits continue to fall with the three casinos reporting combined earnings of €476,398 in 2105 compared to €919,748 in 2014 – a decrease of 48.2 per cent. The Casino Playa de las Americas was the only casino that managed to increase profits in 2015 reporting an increased of €117,618 compared to €26,623 in 2014.