By
Phil
- 1 June 2016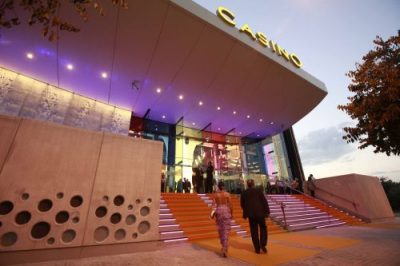 The government of Valencia has said that it will use casinos to attract investment into the area and end the so called current monopoly over gaming.
The regional secretary of the Treasury, Clara Ferrando, has announced that lawmakers will work to draft a new gaming law which will replace the current gaming act which dates back to 1988.
According to a statement released by the tax authority in the Valencia Region the new act will end the "de facto monopoly of the three casino companies" currently operating in the region.
The new law comes after the controversy surrounding ARC a Singapore-based company which had previously looked at building a casino at the Juan Carlos I Royal Marina in Valencia but announced that it had withdrawn its interest due to regulatory restrictions in March. ARC was reportedly interested in investing as much as €1bn in a six star hotel casino and golf resort complete with a museum and gardens and also wanted to help get the Formula 1 European Grand Prix back in Valencia. In a statement at the time ARC cited "a lack of interest and impediments shown by Valencian politicians" as well as "a poor ability to solve and simplify administrative procedures."
There are currently three gaming operators in the region: Acrismatic, Cirsa and Orenes located in Alicante, Valencia and Castelló, respectively. The new law would allow new operators into the market and would end what is considered to be a number of excessive restrictions that do not exist in the other autonomous communities.
Under current rules each of the three operators are permitted to build up to seven slot parlours in seven separate locations within the region. Even if the the operator has not used its option to build it has the right in effect to veto any other operator who wishes to build in a location where it has already been granted a licence. This is because the local government must offer the licensed operator the option to set up there first. After that time the company has two years to decide whether or not it will use its option to build.