By
Phil
- 22 March 2019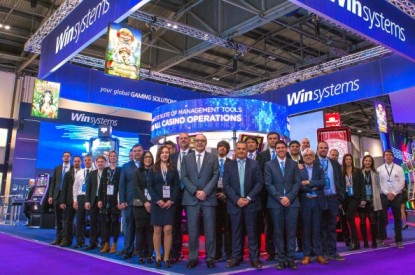 Win Systems will participate in the Feria Internacional del Juego de Madrid (April 9 and 10) in IFEMA where it will present Wigos One, its casino management system for arcades and route operations that has been developed based on the experience of more than a decade of success with Wigos CMS.
Wigos One aims to be the best solution to manage multiple venues from a central location, including arcades, route operations, and any other business lines such as casinos, betting venues, bingos, connecting any kind of gaming machines and roulettes, etc. Wigos One uses the most advanced technology to provide the ultimate solution for Spanish operators of all sizes.
Regarding its Gaming Division, the supplier will exhibit the GameStar Arcadia, an AWP especially designed for the Spanish market. The GameStar Arcadia offers the best titles from the extensive GameStar games library which have been fully adapted to Spanish regulations, together with the widely successful Pyramid jackpot.
The company will also showcase its acclaimed Gold Club range of electronic roulettes, that are already well-established and highly valued within the Spanish market. The Gold Club electronic roulette range is known for its modern features, compact and ergonomic design, that make it ideal for arcades and gaming venues with smaller gaming floors.
Eric Benchimol, CEO of Win Systems, commented: "Win Systems attends the Feria de Madrid at the peak of its growth to date. Thanks to the experience we gathered and the upward trend worldwide with all our divisions in the recent years, we have developed specific solutions for the Spanish market that we're sure that will shape the future of our sector in Spain. This is one of the key markets in our expansion plans."
"We're especially proud to present in Madrid our new casino management system for arcades Wigos One, we're convinced it will revolutionize the Spanish market. We're sure that our broad range of products will allow us to offer a global solution for operators of all sizes, a significant part of its business success."