By
Lewis
- 15 February 2021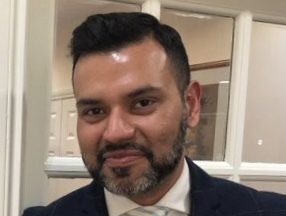 Mark Chakravarti, Head of Investment at Sportingwin, explains that whilst operators must be well capitalised to succeed in Bulgaria, the returns will be significant for those that get it right.
To leverage the greatest opportunities, one must overcome the greatest challenges and that is certainly the case for those looking to enter the regulated online gambling market in Bulgaria.
The jurisdiction offers tremendous potential – the market is currently worth around €300m per year and we believe it can reach €500m per year over the next five years. With limited competition (there are five licensees live) there is scope for additional brands to enter the fray and, so long as they have the right product, capture significant market share.
But to do that, operators must ensure they are incredibly well capitalised before taking even the first few steps towards securing the licence required to enter the market. Not only that, but they must ensure that money is spent in the right places and that operators do not rely on the power of their brand alone to engage players in the market.
Bulgaria is an expensive market to target
Make no mistake about it, Bulgaria is an expensive market to obtain a licence to operate. Just to pass through the application process will set operators back in excess of €1m. The regulator wants to see that operators have this capital to hand. Not only that, but cash must be raised through a local bank or investor so that source of funds can be easily ascertained.
The levels of due diligence are incredibly high, as are the requirements that operators are expected to meet when it comes to KYC, AML, fraud and responsible gambling. This costs money and that's before the operator has even been awarded a licence and has to consider marketing, customer support and product development.
The upside, of course, is that once operators are licensed and active in the market all revenues generated are done so compliantly and with transparent and clear reporting.
Where the capital needs to be spent:
Operators must not think they can enter the Bulgarian market with a second-rate product and customer service offering and succeed based on their brand power alone.
Bwin offers a stark example. Bwin entered Bulgaria back in November 2016 but since then has failed to capture more than five per cent of the market despite the operator's success in other global jurisdictions.
So, what is the formula for success?
A state-of-the-art online and mobile sportsbook platform that can deliver a smooth and seamless player experience is a must – our platform is proprietary and has been in development for months. Operators must offer a wide range of markets and odds, and players expect the same features as in other markets such as in-play and cash out. We believe exchange betting will also be big in Bulgaria.
Customer service will also be a point of difference between those that succeed and those that don't, and we believe the only way to provide the best support is locally. This means investing in a customer support centre based in Bulgaria which is then staffed by natives to ensure players receive the best possible experience.
Cash must also be spent on marketing and development, but operators will have to strike the right balance between the two – we think a 65/35 percentage split is the right balance.
Marketing activity must be data driven to ensure that it reaches the right audience and that the optimal return on investment is achieved. This is certainly the case for those with smaller budgets.
How much capital is required to succeed in Bulgaria?
The capital required will vary from operator to operator, but a conservative estimate would be in the low two-digit million Euros for the first three years. Between 35 and 40 per cent of this needs to be allocated towards developing local operational infrastructure as this ultimately is what will allow new brands to stand out from their rivals.
Of course, that is in addition to the €1m operators will need to set aside to successfully clear the licensing process and the millions of Euros they will pay in taxes each year.
Why investors should work with operators targeting the market
Bulgaria is one of the most untapped regulated online gambling markets in the world and we forecast it will achieve 20 per cent AGR for the next five years. The market is limited in terms of competition with mostly local operators active online and with Bwin struggling to compete with market leader, bet365.
This presents a huge opportunity for operators such as Sportingwin to enter the market with a best-in-class product offering and to ultimately become one of the top two operators. While we are getting towards the end of the licensing process, we are still looking for additional investment selling up to €1m in equity to ensure we can achieve our ambitions in the market.
This, we believe, presents investors with a big opportunity to put their money into a business that is primed and ready to succeed in a regulated market where the risks are low and the rewards are high.
Mark Chakravarti, Head of Investment and Board Director at SportingWin, joined the business following a progressive, ten-year career in Investment Management. Bringing entrepreneurship, commercial acumen and creativity to the Board, he has previously assisted in the scaling-up of Canary Wharf Group entrepreneurs, as well as working with Bupa and the Royal Academy of Arts.