By
Lewis
- 2 September 2020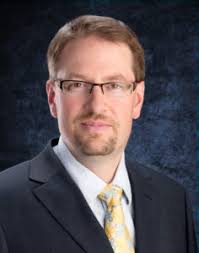 In 1990, Illinois legislature approved the Riverboat Gambling Act which authorised the Illinois Gaming Board to grant up to 10 casino licences. The first, Argosy Casino Alton, opened a year later and the latest, Rivers Casino in Des Plaines, opened in 2011. Initially the casinos could operate up to 1,200 EGT positions each but legislation in 2019 increased this to 2,000 positions and also enabled the casinos to move to landbased facilities adjacent to their riverboats.
The gaming bill also permitted up to six new landbased casinos including one in Chicago City and also permitted up to four horseracing tracks to become racinos offering EGTs and table games. They can all also offer landbased and online sports betting. Table game revenue was $297.1m last year whilst EGT revenue in 2019 was down slightly to $1.06bn mostly due the competition of VGTs which were permitted in 2009 allowing up to five machines in venues such as bars.
The first VGTs became operational in 2012 and revenue has surpassed that of the casinos. In 2019 revenue from non-casino VGTs hit $1.68bn compared to $1.50bn in 2018 whilst there were 33,294 VGTs at 7,180 convenience venues at the end of 2019. Alongside this the lottery/online lottery is present in Illinois and sports betting arrived last year.
Governor JB Pritzker issued a Disaster Proclamation on March 9 and restricted visitors to nursing homes on March 11 followed by the closure of bars and restaurants and schools by March 17 and a Stay-atHome order on March 21. He initiated the Restore Illinois, a five phased plan to re-open the state.
The tourism sector has been hit significantly. In 2018 visitors spent $41.7bn in Illinois with around 117 million visitors per year, 342,000 jobs generated and $3.3bn paid in taxes from visitor spending. At the moment the Illinois tourism website EnjoyIllinois.com opens with images of its national forest surround by rugged cliffs with the strap line. "These views took 300 million years to make. They're not going anywhere anytime soon, so explore Illinois from your couch."
Basically the state might need tourists but the state doesn't want tourists. As of August 12 there were 199,000 cases and 7,879 deaths in Illinois. The daily count is now around 1,500 new cases after a drop mid June. Meanwhile the state saw over half a million unemployment claims made during a five week period from March 1 to April 4 alone. The unemployment rate by June 2020 was 14.6 per cent compared to 3.5 per cent in January with 946,400 out of work whilst the economy shrank at an annual rate of 5.4 per cent during the first quarter of 2020 compared to the previous quarter.
State funds during fiscal year by end June were $1.1bn below last year's revenues with a virtual drop off in April through to June. Much of that was due to losses in taxes from casinos and the lottery. Casinos and VGT locations were closed down on March 16 and resumed operations on July 1 with protocols in place including social distancing, PPE provisions, sanitisation, health checks and initial 50 per cent capacity limitations l Casino Adjusted Gross Revenue for March 2020 in total amounted to $47.5m with 396,902 admissions compared to $102.3m in February.
In March 2019 the revenue was $126.1m (a 62 per cent difference) whilst admissions in March 2019 were 956,000. l Casino AGR for June 2020 was $34.5m whilst July 2020 was $82.6m ($115.7m in July 2019) with 483,234 admissions. l VGTs on average see around $1.75bn played per month and $150m net terminal income per month. March dropped significantly to $1bn played and $88.1m net terminal income whilst April, May and June had zero incomes whatsoever.
The gaming bill enacted in June last year permitted sports betting in Illinois which can be permitted at casinos and racinos plus within the vicinity of sports arenas (minimum capacity of 17,000) whilst lottery retailers can participate in a pilot programme involving kiosks limited to parlay bets. Three online sports betting licences were also awarded.
The first bet on sports took place on March 9. Two days later a sports player tested positive for Covid-19 and a wave of sports leagues closed down whilst lawmakers in June suspended in-person registration requirement for sports betting enabling them instead to do online. As of mid July there was one online sportsbook live, BetRivers, with others expected soon. BetRivers is connected to Rivers Casino Des Plaines. After 18 months of casinos only offering sportsbook the market will be opened further to others.
Brendan Bussmann, Partner and Director of Government Affairs with Global Market Advisors, offered G3 his insight into the state's gaming industry going forwards:
"The gaming and hospitality industry is only in the first quarter of its recovery from likely the greatest challenge that it faces with the Great Shutdown and the fallout from the SARS-CoV-2 (COVID-19) pandemic that forced casino closures across the globe. This has affected almost every line item on a casino's income statement and changed the paradigm on how to conduct business in both the short and long term.
One silver lining of the shutdown is that online gaming revenues have grown significantly, and social gaming has also seen a rise. A major element of this trend has been the move to cashless wagering, which is being embraced by operators and regulators alike. Cashless payment is not a new endeavour, but it is one that under the current pandemic conditions has seen a push to become more acceptable across all forms of gaming.
Patrons first and foremost must feel safe about their funds and how they are being transferred. For most people, cashless payments include using a financial institution or funding an account through an operator that allows for such an amenity. Even though this is done through electronic means, it puts the onus on the operator or the financial institution to handle the physical money.
It is important to consider in a responsible gaming environment that transactions between accounts should be debit, meaning that gaming credits are available immediately after, and only after funds are deposited into the account. Any other form of credit should require specific authorisation and approval to ensure further validity to the system.
Gaming operators must adhere to the same standards when it comes to financial transactions including Know Your Customer (KYC), Anti-Money Laundering (AML), and responsible gaming measures. The KYC measures on a casino floor can now match what is done today for mobile sports betting and online gaming. It also allows the full compliance with FinCEN rules and brings further transparency to gaming operators starting at the level of $2,000.
Going cashless can aid with compliance on these important issues and add a level of protection for both operators and patrons with tools that allow for limits, exclusion, and other gaming related aspects. Responsible gaming should cover all platforms and should always be a focus for operators and regulators alike. Cashless will continue to move across the globe, but crafting the right regulatory environment will be key for operators, regulators, and patrons.
It will be critical for the integrity of the industry and bringing assurances that financial transactions are held to the same level as those of any other business. Gaming is one of the most highly regulated industries. As cashless payments accelerate as a trend in gaming, they must be held to that same high standard."
Brendan Bussman, Partner and Director of Government Affairs with Global Market Advisors (GMA). Brendan is a Partner and Director of Government Affairs with Global Market Advisors (GMA). He has background in government affairs, communications and business development in many sectors and has extensive gaming and hospitality experience from his tenure at Las Vegas Sands Corp where he served as Director of Government Relations and Community Development.