By
Lewis
- 30 September 2020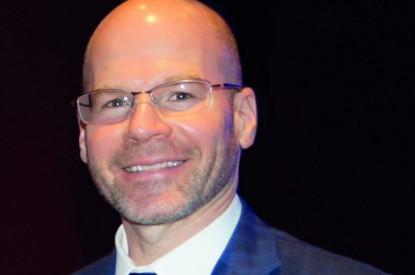 Sim Bielak, President of Global Gaming and Amusement Business, shares his thoughts on the way the pandemic has shifted the dynamic surrounding card, card and contactless payments within venues.
While COVID-19 has certainly made people wary of surface touch-points and interactions, we are definitely not at the point of eliminating cash or paper tickets entirely.
The gaming industry has a long history and a wide variety of atmospheres and clientele. For many, placing bets with physical cash evokes a sense of nostalgia and familiarity that is highly desired in times of so much change and uncertainty.
However, customers and operators alike are significantly more interested in at least providing the options for minimised people-to-people interactions. Whether this be with mobile or contactless payments at each machine or through kiosks, we will likely see more options given to keep people socially distanced and protected.
The extent to which people want to take precautionary measures is a personal and individual decision so providing options to do so will keep customers happy.
COVID-19 has assuredly instigated a more expedited shift than we likely would have seen without the pandemic. Although cash and paper tickets have been shown to have a lower likelihood of transmission than credit cards given their smooth plastic surface, the perception of cash has taken a nosedive in terms of viral safety regardless of the science.
As many have stated, one of the most crucial requirements of rebuilding the economy is making customers feel safe in their day to day interactions so perception holds a lot of power in this situation therefore it makes sense that we've seen more cashless payment options emerge.
Cashless options also carry the perception of newness that use the implication of innovation to their advantage. While many of these technologies have been available for a while, the public's willingness to adopt has been low so those technologies never caught on for the mainstream public.
If anything, what the pandemic has shown is that people are a lot more adaptable now as we've all been forced to adapt to our 'new normal'.
THE FUTURE OF PAYMENTS
Going back to the idea of customers wanting options, we will likely see a mix of payment options rather than one clear market leader to provide flexibility for customers. That being said, there is a lot of potential specifically for loyalty cards and loyalty programmes.
Historically, casinos and many gaming regulatory bodies have not permitted gaming using credit and debit cards developed into a bit of a grey zone. Many customers have found this frustrating as they like to use credit cards for the rewards.
As online gaming has taken off, the necessity of accepting digital payments has paved the way for physical locations to follow suit and provide more options.
While customers want to be rewarded for their loyalty, just as they do with their credit cards, large scale operators want the data about their customers and their habits that cards provide. Loyalty cards are an ideal middle ground that, if executed well, could make everyone happy.
If the pandemic has taught us anything, it's that nothing is certain. Future plans, while still important to have, require more strategic thinking and less detailed tactics.
Having a five or 10-year plan to phase in new technology likely isn't going to work in these new times. Instead, the ability to move quickly, react, and adapt is what will set apart those operators who will whether these uncertain times.
Immediate responses and changes are absolutely needed now to keep people safe, but as we hope to eventually 'return to normal' or something like it with treatments and vaccines, we have no idea whether the precautionary measures we're taking now will one day be expensive overkill or will need to be maintained for the foreseeable future. The cost of these potentially temporary solutions factors heavily in how we should approach them.
SUZOHAPP has been in the business of evaluating cash solutions for many years. One of the biggest issues with cash is the human interactions with it in the forms of inaccuracies, confrontation, or theft. What we have always strived to offer is solutions to automate whatever method of payment an operator chooses to offer its customers.
Whether that be in bill validators, coin hoppers, or full-service kiosks, we believe in having a comprehensive offering of solutions that give customers their choices in a controlled and automated way to minimise the issues that go along with handling cash. While cash is still a very personal payment method, automating cash handling using the right tools for your setting makes everyone safer.
Sim Bielak, President of Global Gaming and Amusement Business, SUZOHAPP. Mr. Bielak has been with SUZOHAPP for over seven years and was tapped for his experience in the gaming sector. Bielak has an extensive background in sales, business development and marketing. He joined SUZOHAPP in 2013 and previously served in the role of Chief Marketing Officer. Prior to SUZOHAPP, Bielak ran the global gaming business for Crane Payment Solutions.