By
Phil
- 11 June 2020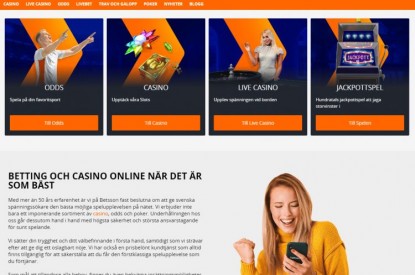 Betsson Nordic, an operational subsidiary of Betsson AB which operates the Betsson brand in Sweden, has been issued a warning and a sanction fee of SEK20 million from the Swedish Gambling Authority.
Betsson Nordic Ltd is considered to have failed to register agents who sold vouchers as well as offered on its webpage, Betsson Mastercards with the perceived scope for potential future customer incentives. Both cases are deemed by the SGA as non-compliant with the Swedish gambling legislation.
Both the warning, the sanction and the hefty sanction fee come as a surprise to Betsson AB. The decision will be appealed on both accounts since Betsson AB does not agree with the view that Betsson Nordic Ltd has not complied with the Swedish Gambling Act. Betsson AB is of the view that the vouchers have been offered in line with the applicable law and that Betsson Nordic Ltd has not offered any commercial incentives or benefits connected to the Betsson Mastercard.