By
Phil
- 29 November 2018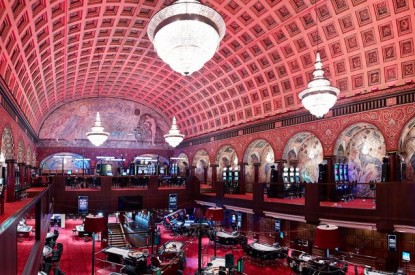 Sweden's state-owned casino operator Casino Cosmopol has been fined SEK8m (€780,200) by national regulator Lotteriinspektionen for what it called 'serious shortcomings' regarding laws on money laundering.
In its ruling, Lotteriinspektionen said Casino Cosmopol, who operates four casinos in Sweden, could have been used for money laundering activities over a period of seven months from January 1 to July 31, 2018.
Swedish casinos must detail all business relationship or single transactions of €2,000 or more, but Casino Cosmopol failed to do so with 153 visitors that met this stipulation.
Lotteriinspektionen highlighted that the casino failed to record the playing activity of one player who spent SEK99,000 on slot machines in just one evening. It said the operator had to review security camera footage to confirm the amount that was spent.
Whilst Casino Cosmopol said that 99.7 per cent of its customer base fell into the low-risk category under its current system, the regulator argued against this, highlighting the case of one customer who has lost SEK2.835m since 2016 and had been reported to the Finance Department for suspected money laundering three times during that time The player in question was classed as low-risk by Casino Cosmopol.
Lotteriinspektionen stated: "The Lottery Inspectorate has investigated how Casino Cosmopol has followed the rules on measures against money laundering and terrorist financing, especially when this applies to parts of the casino's risk-based routines, risk assessment of customers and customer awareness measures. The investigation shows that Casino Cosmopol has broken key elements of the money laundering regulations. The casino has insufficient procedures for the monitoring and documentation of games at slot machines."
"Risk assessment of customers, where almost all are considered to be low-risk customers, means in practice that the casino needs to take tight measures for only a few customers," it added. "The casino does not work in the risk-based way critical to money laundering legislation. The casino has also not established which customers it has business relationships with, although it is obvious that customers that visit the casino to play frequently or in and make transactions form a business relationship. The casino also lacks acceptable procedures for obtaining sufficient knowledge of customers. The casino has also failed to stop a customer from playing when they should have done."
"The Lottery Inspectorate's review shows that Casino Cosmopol is lacking in its efforts to counter money laundering and terrorist financing all the areas reviewed. These shortcomings are serious.'